A squeezing massage for your entire legs from your toes to around knees and thighs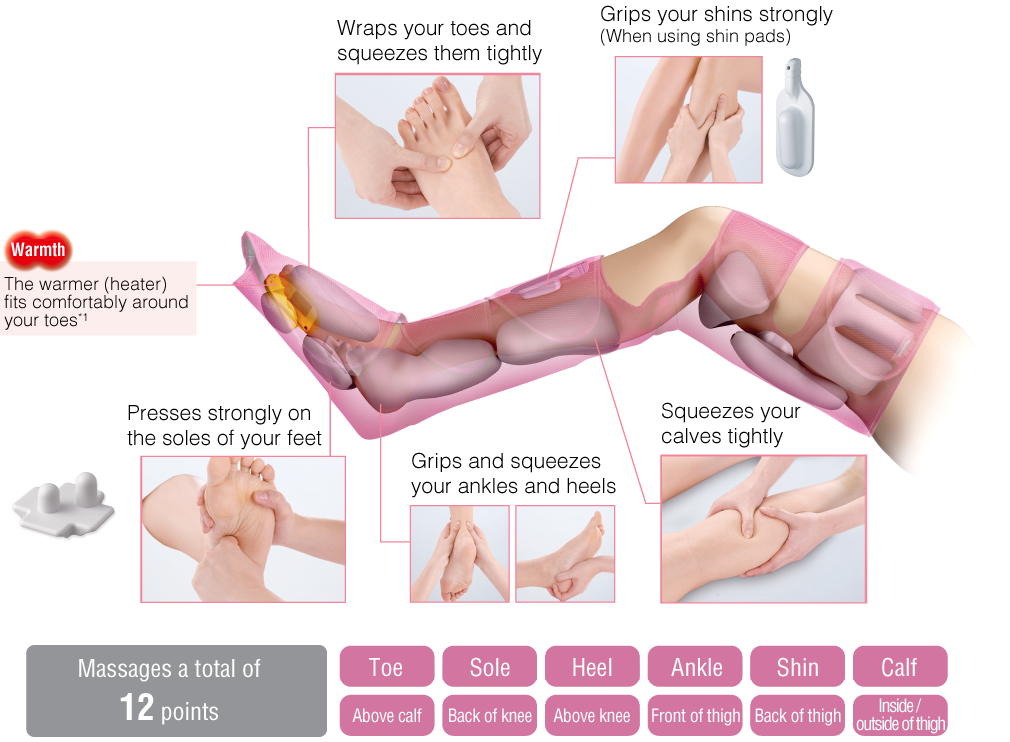 *1 The warming part (heater) warms the material around the toes only. Since the heater is installed in the area of the toes, it doesn't warm the entire leg.
○○ Photographs and images are for illustrative purposes only.