Pears with Osmanthus soup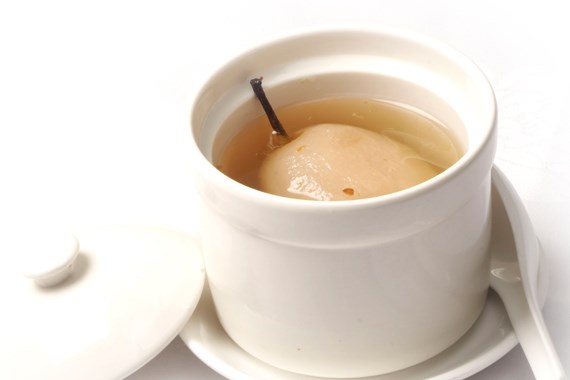 Ingredients
| | |
| --- | --- |
| Pear | 6 pcs |
| Dry Osmanthus Flower Tea | 2 tbsp |
| Rock Sugar | 150 g |
| Water | 4 cups |
Directions
Wash the peas, peel and discard the core from the bottom

Add all the ingredients into the Panasonic Electronic Pressure Cooker SR-PS608/SR-PS508, close the outer lid and lock the lid lock, select「Pressure Select - Low」, press「Time Setting - / +」set the cooking time to 18 minutes, press「Start」, it is ready to be served once the cooker has de-pressurized.
Tips
Place the peeled pears into a bowl of cold water can prevent them from oxidizing and turning brown.
Above recipes is provided for your reference, please adjust the ingredients and cooking time according to your personal reference and practical situation.