Boletus Mushroom Oatmeal Rice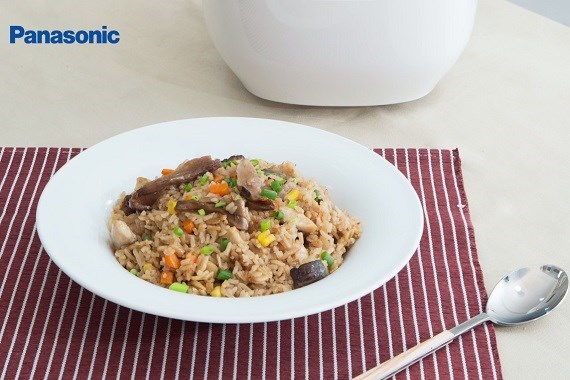 Ingredients
Raw Rice (wash)
1 cup
Oatmeal Rice
1/3 cup
Chicken Meat (chopped)
15 g
Black Mushrooms (wash, dice)
2 pcs
Carrot (peel and dice)
25 g
Corn Kernels
25 g
Boletus Mushroom (wash, soaked)
10 g
Water
260 g
Spring Onion (chopped)
some

Seasoning

Soy Sauce
2 tbsp
Sesame Oil
1 tbsp
Directions
Put all the ingredients (except spring onion) and seasoning into the Panasonic IH Warm Jar SR-AC071, select 'Mixed Rice' Program.
After finish, stir with rice scoop and leave it in the warm jar for 10 to 15 minutes more, sprinkling with chopped spring onion and serve.
Tips
Put in the raw rice and measure the water level with the water line before add with other ingredients, for better rice performance.
Video