Ball Fan Oscillation Stand
Suggested Retail Price HK$980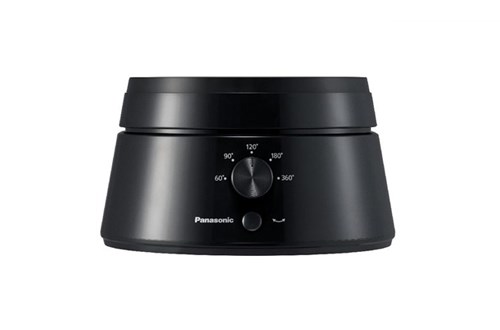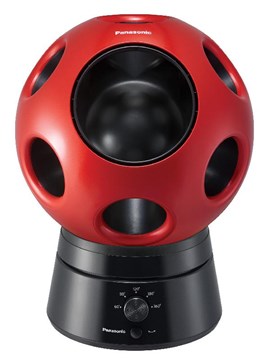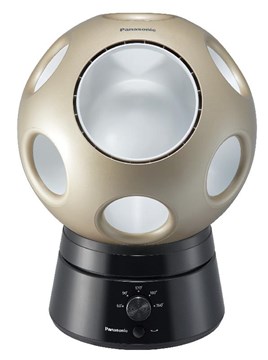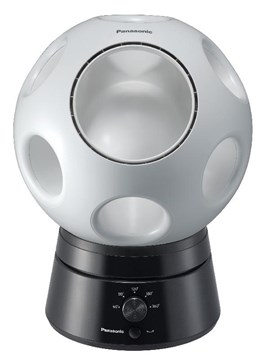 Highlights
Ball Fan Oscillation Stand
Accessary for Ball Fan F-25UGA
Ball Fan + Oscillation Stand (set) Suggested Retail Price HK$3,460
Features


Spherical shape ball fan is different from ordinary fan which can induce air flow. High pressure air blew from air outlet (Wind speed at air outlet approx. 17.8m/s) can trigger air surrounding to enter air induction inlet and transfer to induction outlet.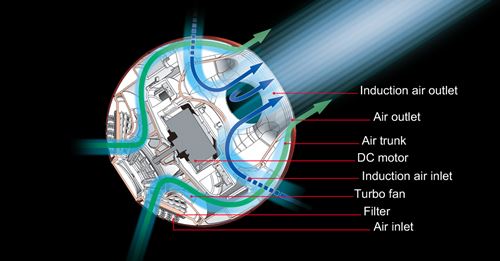 Ball fan adopted DC motor which can save energy even under long time usage and noise level is reduced during operation.


Turbo fan inside the ball fan increases the pressure of air inflow and ejects the air under high speed. The air ejected can also trigger the air surrounding to enter the air induction inlet , hence increasing the air volume. The air volume at air outlet is 1.2m3/min and the induction air flow can increase about 7 times*, resulting in 8.6m3/min air volume.
*When operates at max. speed, comparing the air outlet (no induction air flow) 1.2m3/min and 75cm away from the fan (with induction air flow) 8.6m3/min.
1/f Yuragi is the rhythm technology developed by Panasonic. Using advanced technology to change the wind speed, intimating natural wind rhythm for cozy and comfortable blowing.

With adjustable blowing angle, it can be used as desk fan or living fan.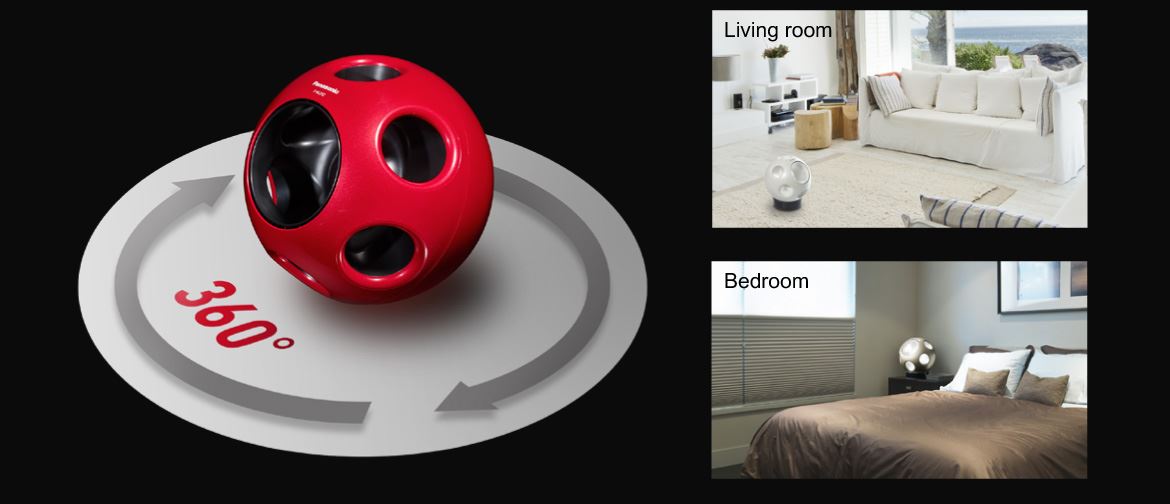 Specifications



Ball Fan Oscillation Stand

Living

Electric Fan

Watt

Low

--

High

--

R.P.M.

Low

N/A

High

N/A

Air Velocity

m / min

--

Air Delivery

sq m / min

--

sq ft / min

N/A