Purchase a Panasonic Steam Oven NU-SC300B and be instantly rewarded with a CORELLE VISIONS 3.25L Versa Covered Pot (Value: HK$800).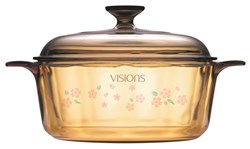 Free gift is available while stock lasts. Please refer to the shop assistants for details.

Product Detail
In the event of dispute, the decision of Shun Hing Electronic Trading Co., Ltd shall be final.