Micro-foam Cleaning System
Suggested Retail Price HK$1,180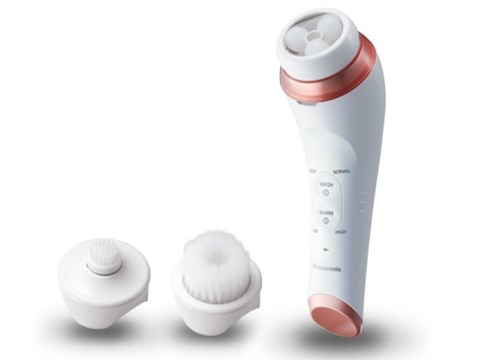 Highlights
"Foam facial cleansing" (Soft & Normal) and "Makeup removal" modes to remove oil, dead skin cells and makeup thoroughly that may clog in pores and keratinized cells

Auto-foaming function with facial wash* can discharge superfine foam in only 5 seconds (* Foam-rich facial wash is recommended)

Roller massage attachment can massage your face and generate superfine foam, which can help eliminating skin friction while washing face and suitable for users with dry or sensitive skin users
Features
"Foam facial cleansing" (Soft & Normal) and "Makeup removal" modes to remove oil, dead skin cells and makeup thoroughly that may clog in pores and keratinized cells
Auto-foaming function with facial wash* can discharge superfine foam in only 5 seconds (* Foam-rich facial wash is recommended)
Roller massage attachment can massage your face and generate superfine foam, which can help eliminating skin friction while washing face and suitable for users with dry or sensitive skin users
Using with soft brush, superfine foam can clean pores gently and brings refreshing facial cleaning experience
Using with pore focus brush, it can clean the rough areas or clogged pores around the nose and chin
2-level temperature settings (Approx. 43°C and 48

°C

) on makeup removal head for efficient makeup removal
Waterproof design which allows being used in shower

1-min and 3-min auto turn-off function in "Foam facial cleansing" and "Makeup removal" mode respectively

Accessories: Soft brush, roller massage attachment, pore focus brush, brush head protective cover with measuring cup & stand

2-hour charging

RC 100-240V (Universal voltage)

Replacement cleaning brush: Soft brush (EH-2S01) / Pore focus brush (EH-2S02) / Normal brush (EH-2S03) (Sold separately) / Exfoliation brush (EH-2S04) (Sold separately)

Colour: Pale orange

Country of Origin: China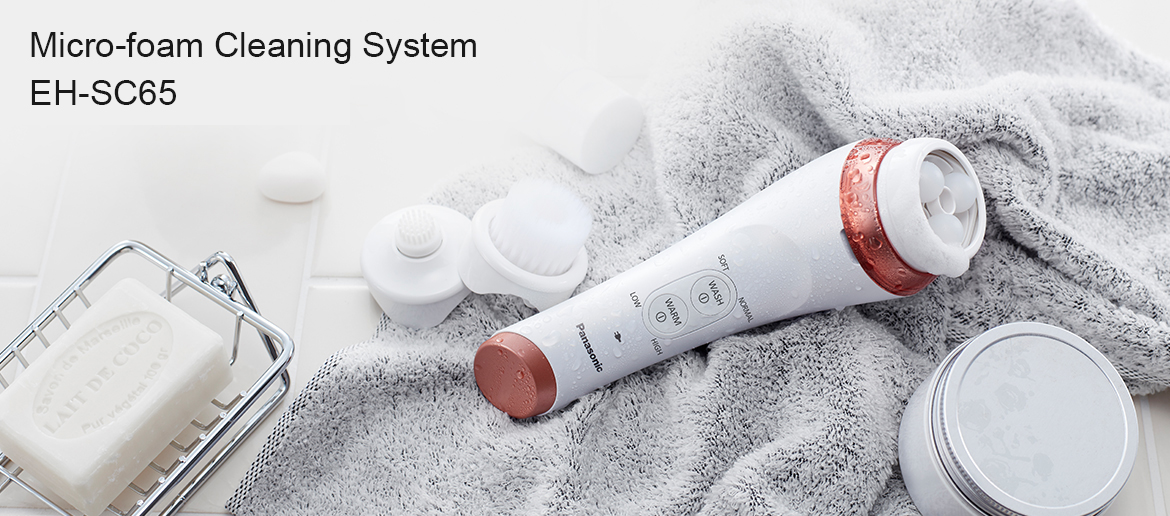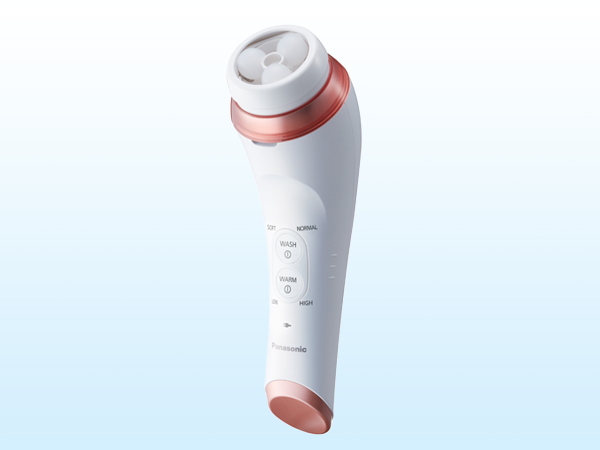 Product Features
"Foam facial cleansing" (Soft & Normal) and "makeup removal" modes
Create foam in just 5 seconds. Massage while cleaning your face with roller massage attachment
Clean pores with soft brush for a refreshing facial cleaning experience
Clean rough areas or clogged pores with pore focus brush
Waterproof design. Can be used in shower.
RC 100-240V (universal voltage)
(Accessories)
Soft brush
EH-2S01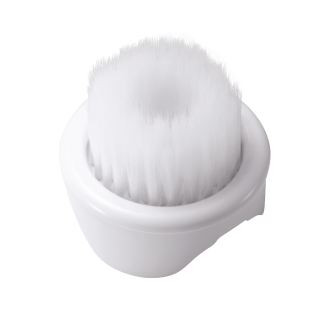 Gentle touch and applicable to all skin types
Replacement frequency: Replace every 3 months with daily usage or every year with weekly usage
Pore Focus Brush
EH-2S02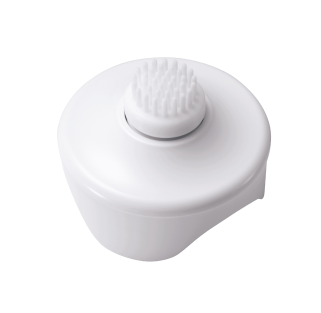 Applicable to T-zone and chin area where pores are easily blocked.*Silicone brush hair
Replacement frequency: Replace every 6 months if using twice per week
(Sold separately)
Normal Brush
EH-2S03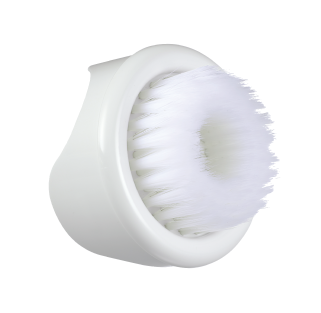 Optimal for deep cleansing
Replacement frequency: Replace every 3 months with daily usage or every year with weekly usage
Exfoliation Brush
EH-2S04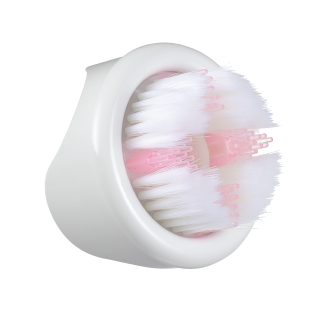 Applicable to regular cleaning of aged keratin *Silicone brush hair included
Replacement frequency: Replace every year if using once per week
Auto-foaming Function In 5 Seconds
It can discharge superfine foam with facial wash*
*Foaming facial cleanser recommended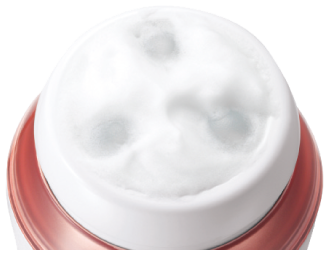 High-speed Spinning
around 850 spins / min
Up-down Vibration
around 850 moves / min
*Normal mode
Approx. 21,850 ultra-fine bristles and rich foam thoroughly cleanse sebum and dirt.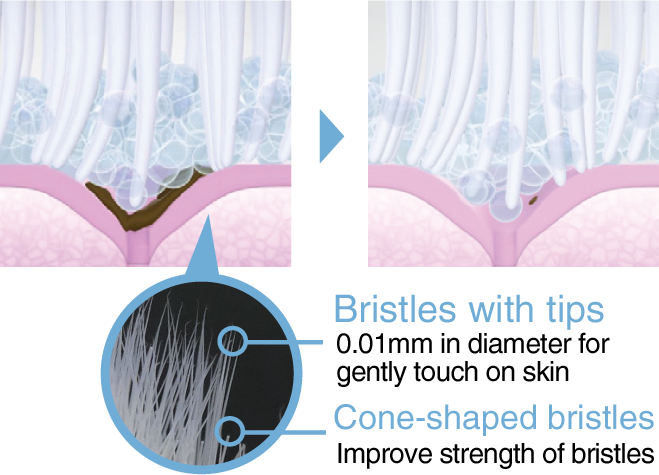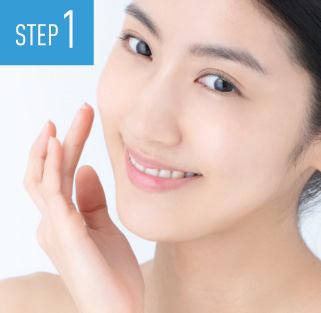 Apply makeup remover onto your skin or directly onto the warming makeup removal head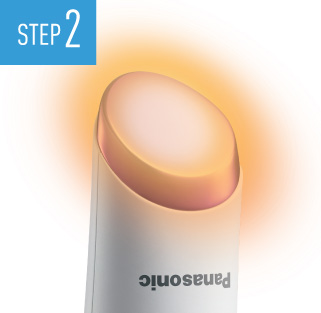 It takes approximately 30 seconds for the head to reach its usable temperature after pressing the "WARM" switch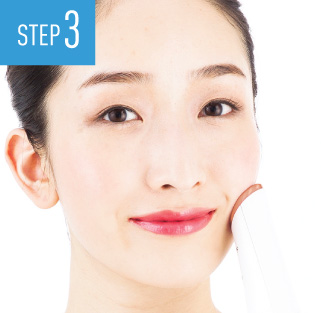 Gently apply to your skin and glide it in a circle
Low:approx.43℃
High:approx.48℃
*After the warming makeup removal mode indicator is on for 3 mins, the power will be cut off automatically.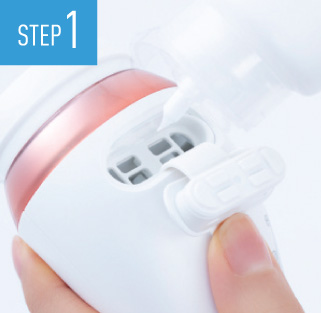 Open the facial compartment and add facial cleanser
*foaming facial cleanser recommended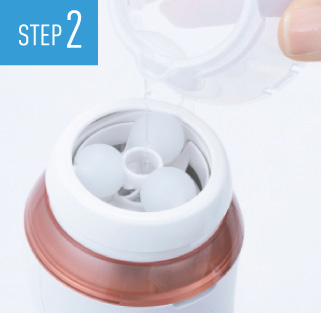 Pour approx. 4ml of water into the center of the attachment cavity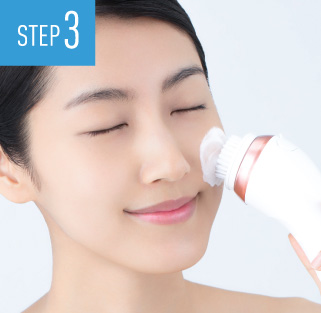 Micro-foam will be generated approximately 5 seconds after switching on. Spread the micro-foam on the face slowly
Notification Feature
By pausing every 20 seconds, it notifies user the usage time and reminds the optimal time for moving to another part of the skin.
The power will be cut off automatically after switching on for 1 min.