LAMDASH Linear Shaver (Available in selected stores)
Suggested Retail Price HK$3,980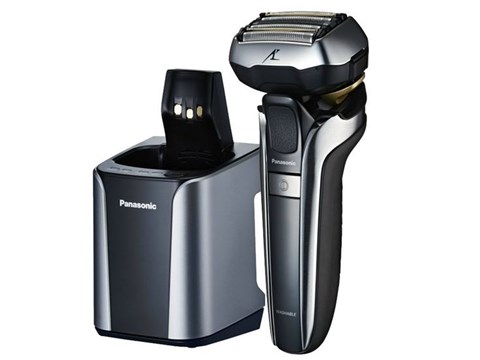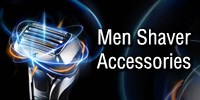 Features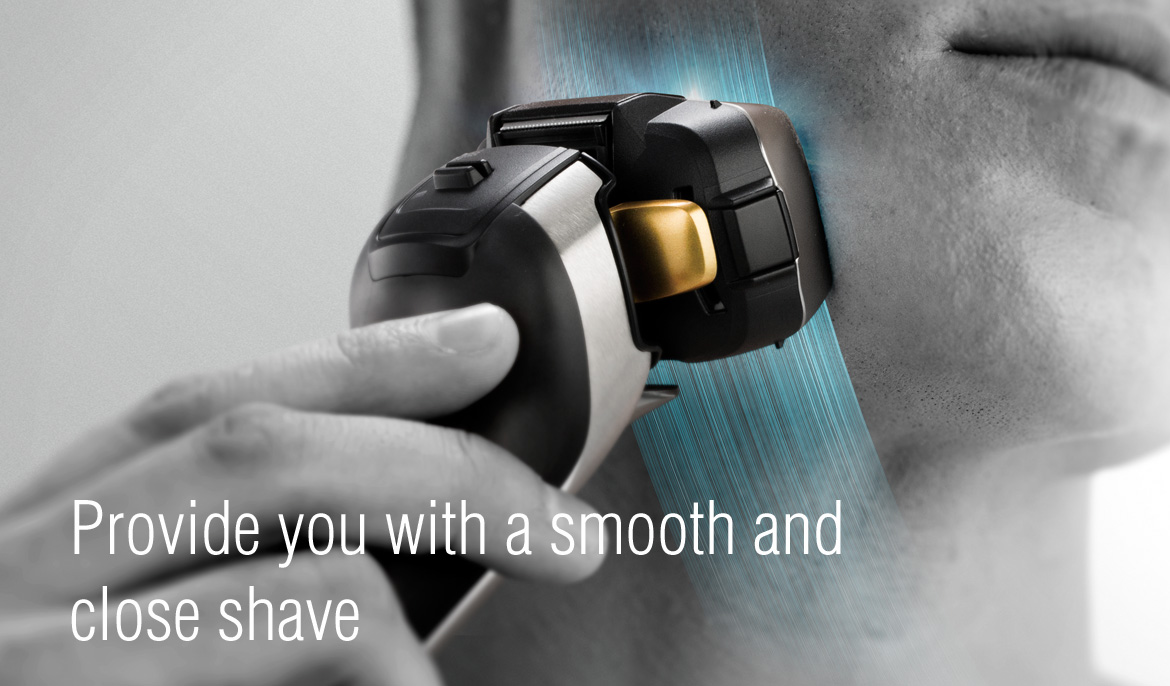 This premium shaver is being driven by an ultra-fast linear motor in addition to the gyro-omnidirectional 5-blade system to acquire an ultimate closeness.
Japanese Blade Technology
Forged stainless steel blades are extremely hard, thus resisting abrasion effectively.

5D active suspension pivot head with skincare rollers to trace every contour on face
Gyro-omnidirectional movement including slide, left & right, up & down, twist in addition to forward & backward. Unified pressure along the contour to bring along a comfortable shaving.
5-blade system for close and sharp shaving
The 5-blade system cuts smoothly through the toughest beards while the skincare rollers help to reduce friction for a smooth gliding along the face contour.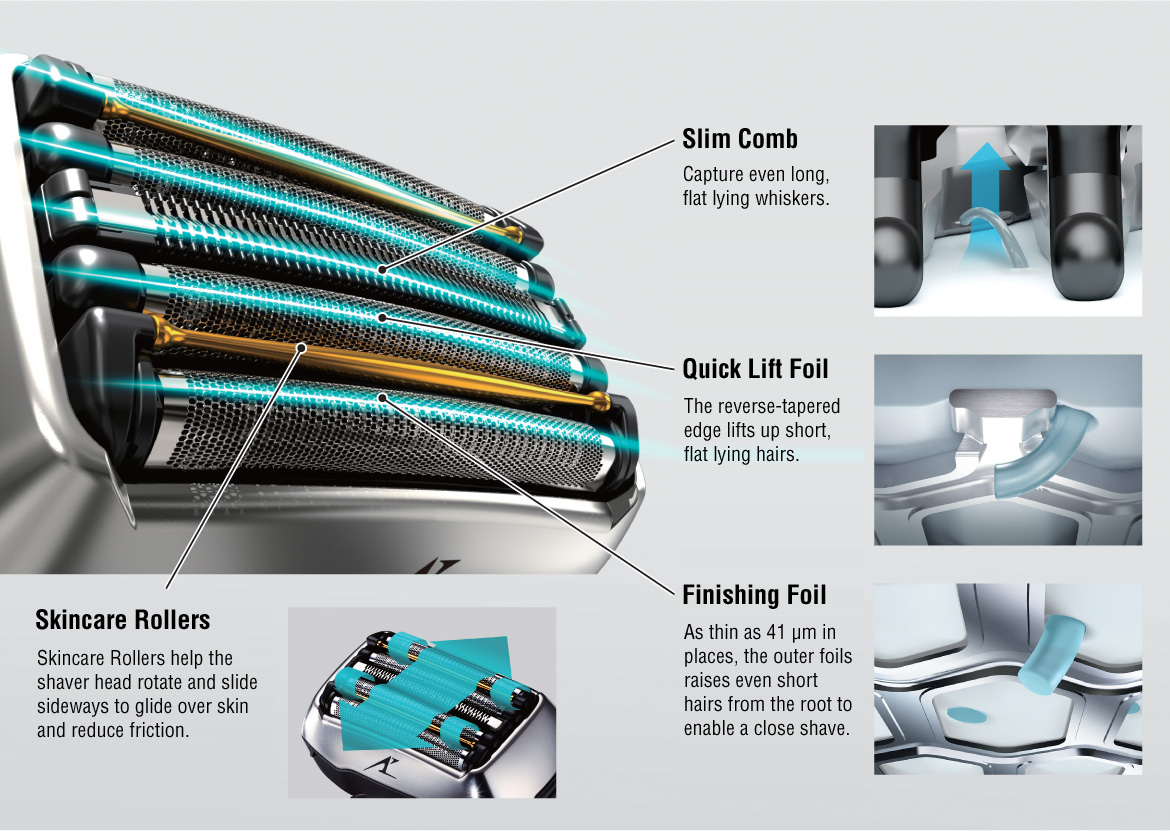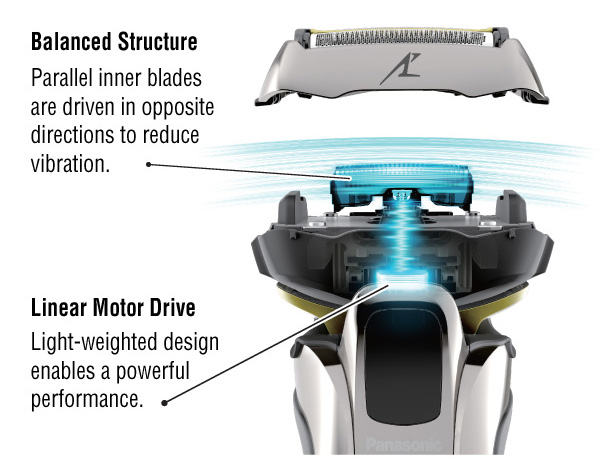 Ultra fast linear motor drive
Stable performance with a clean and clear shaving process.
The ultra fast 14,000 CPM liner motor provides a smooth, clean shave every time, with no power loses or missed whiskers, even when shaving heavy beards. A steady cutting speed is assured until the battery runs out.
A steady cutting speed until the battery runs out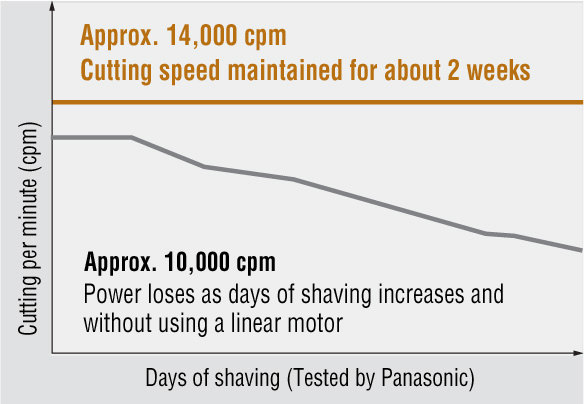 Cutting speed maintained throughout the shaving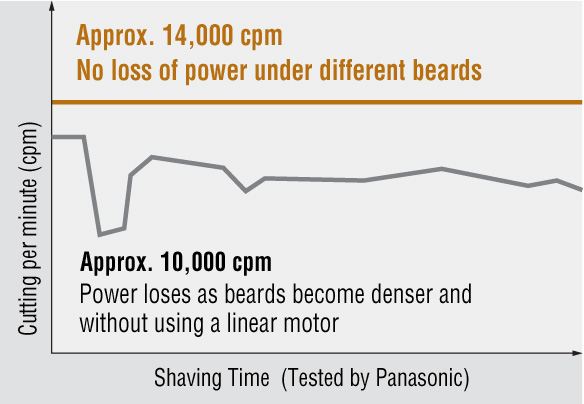 Shaving sensor for optimal shaving results
Panasonic's Shaving Sensor automatically regulates shaving power upon recognizing differences in beard density. Optimal shaving results are offered while the burden on your skin is minimized.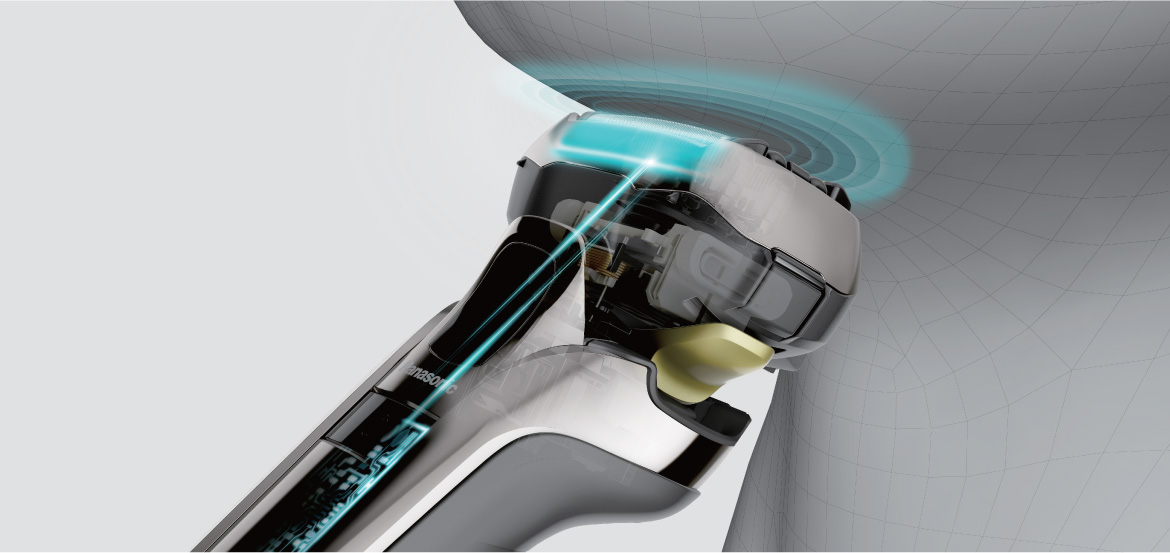 Thick Beard
Powerful cutting with large inner blade amplitude. To prevent loss of power when shaving areas where your beard is dense or where your whiskers are hard, motor rotation speed is increased to provide powerful cutting.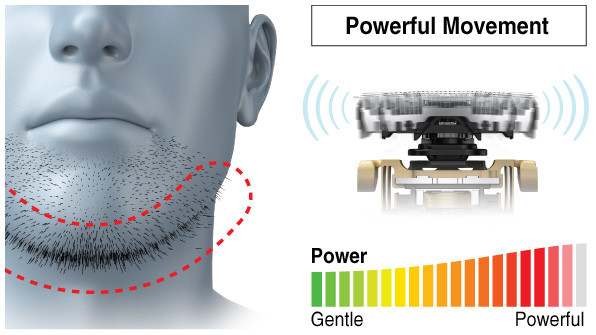 Thin Beard
When shaving areas where your beard is thin or where your whiskers are fine, power is reduced to provide gentle cutting that does not harm your skin.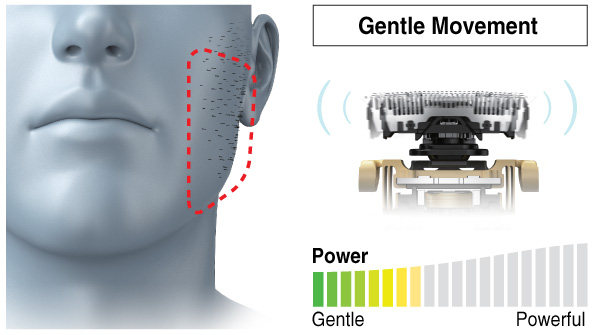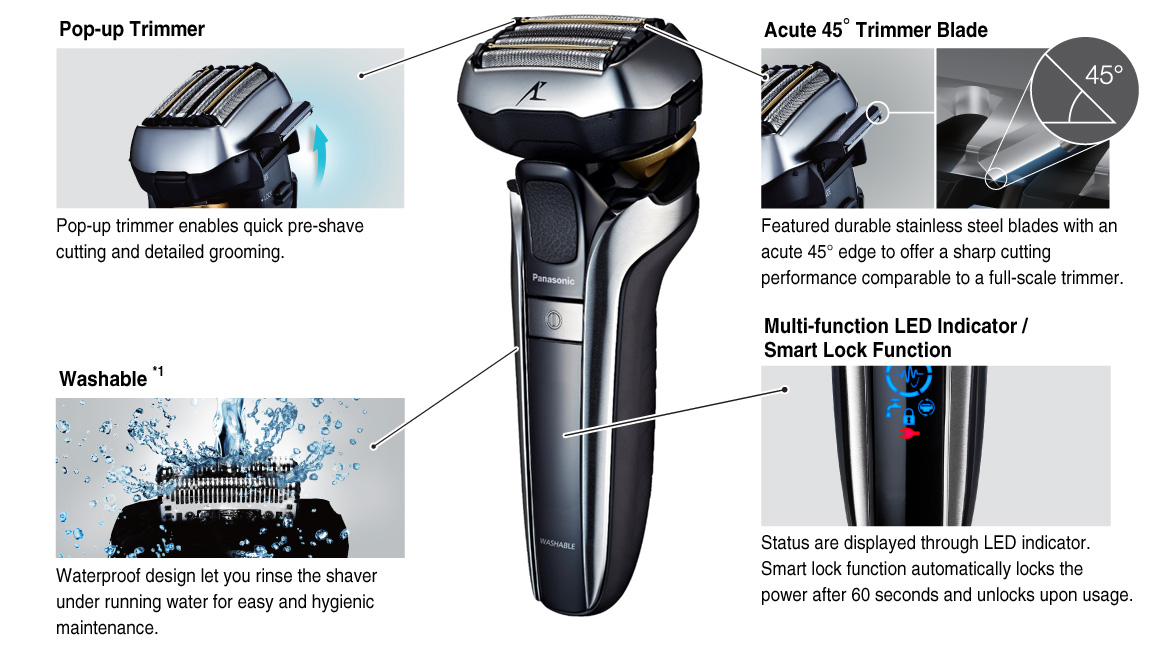 *1 Before washing, remove the outer foil section and turn the shaver on for vibration.
Specifications



LAMDASH Linear Shaver (Available in selected stores)

Beauty & Grooming

Men Shaver

No. of Blades

5 blades

Wet / Dry Shave

---

Washable

Yes

Alternating Current (AC)

Yes

Rechargeable (RC)

Yes

Cordless Usage Time

Approx. 50 mins.

Voltage

100-240V

Trimmer

Yes

Inner Blade

WES-9170

Outer Foil

WES-9179

Suggested Retail Price (HK$)

3,980

Display Screen

Informative LED display

Accessories

Travel Case, Cleaning Brush,Oil & Special Detergent

Country Of Origin

Japan

Power Supply

Rechargeable(1 hour)
Warranty
Warranty registration is not required for this product. Customers must retain the "Product Warranty Card" and the original of purchase invoice for verification when repair service is required.