Momi Momi Thermal Massage Lounger
Suggested Retail Price HK$38,800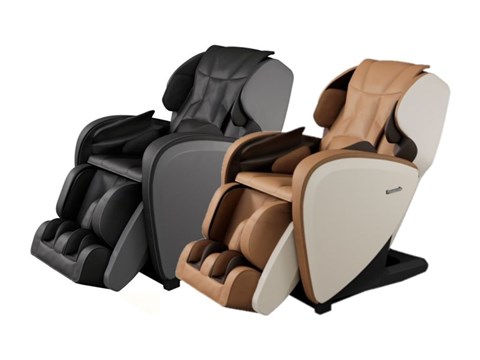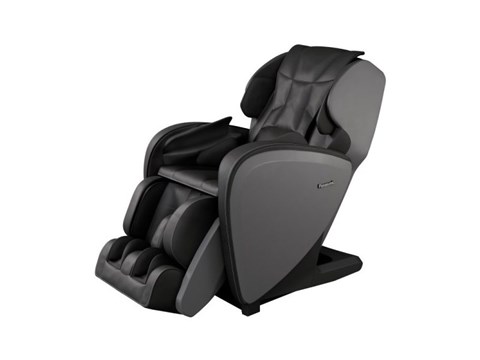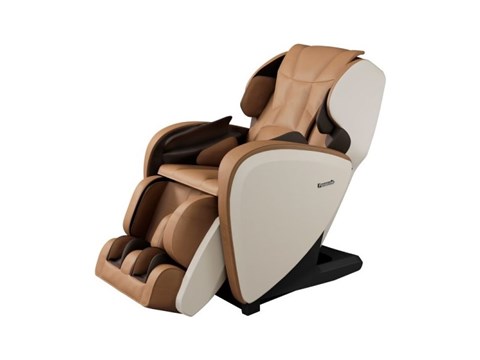 Highlights
4 types of integrated massage techniques: KNEAD, ROLL, KNEAD & ROLL and TAP
9 automatic massage courses: DEEP, SWEDISH, REFRESH, QUICK (8 min), NECK & SHOULDER FOCUS, LOWER BACK FOCUS, LEGS FOCUS, STRETCH & AIR
"Heat Massage" program provides warm massage experience to whole body
Features
4 types of integrated massage techniques: KNEAD, ROLL, KNEAD & ROLL and TAP
9 automatic massage courses: DEEP, SWEDISH, REFRESH, QUICK (8 min), NECK & SHOULDER FOCUS, LOWER BACK FOCUS, LEGS FOCUS, STRETCH & AIR
"Heat Massage" program provides warm massage experience to whole body
With body scanning function, determines massage area more precisely and accurately
STRETCH course to extend upper back and calf muscles
Leg massage by air bags and rollers simultaneously to relieve fatigue and swollen legs
Hand & arm massage enables ultra-knead on palms and forearms by individually operated air bags
Dimension: 120cm (H) x 68cm (W) x 130cm (D) (when not reclined) / 75cm (H) x 68cm (W) x 200cm (D) (when reclined)
Colour: Midnight black, Latte brown
Weight: Approx. 73kg
Country of Origin: China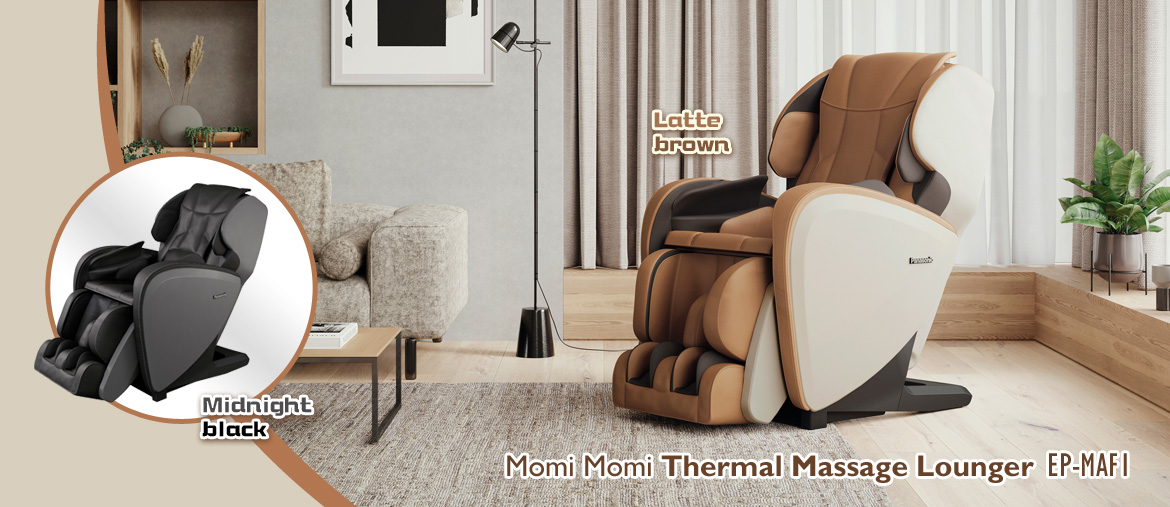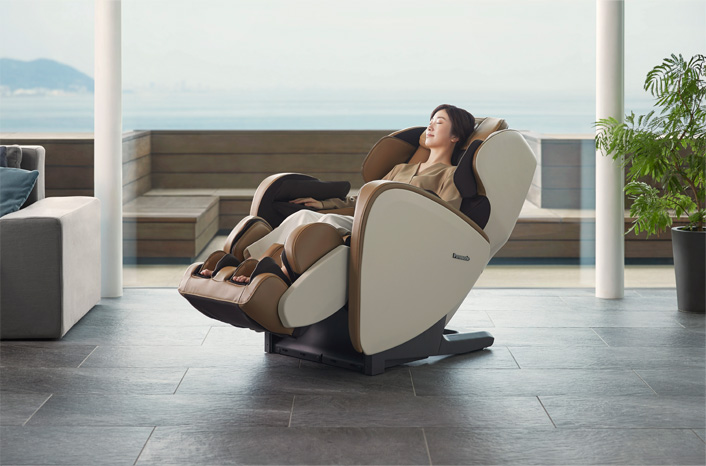 Soothe away the day's fatigue with a full-body massage
Simply relax your tired body, relieving your tension with a total massage of your neck and shoulders, lower back, arms, thighs, calves and soles of your feet.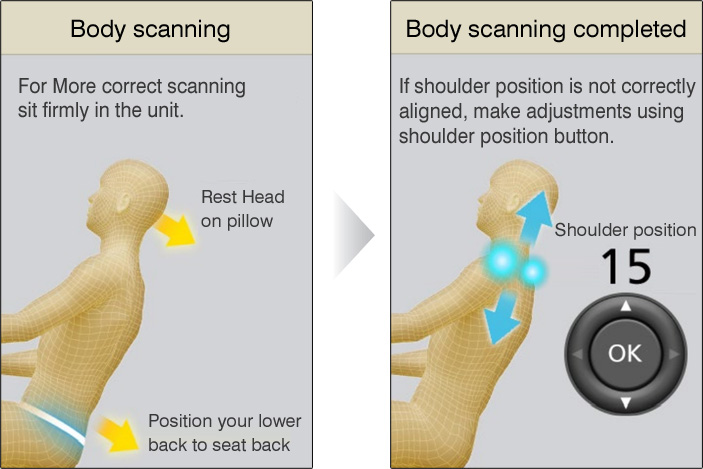 Body Scanning
Scanning the shoulder position in order to ensure that massage is done matching with the body shape. Eliminating tension and fatigue precisely.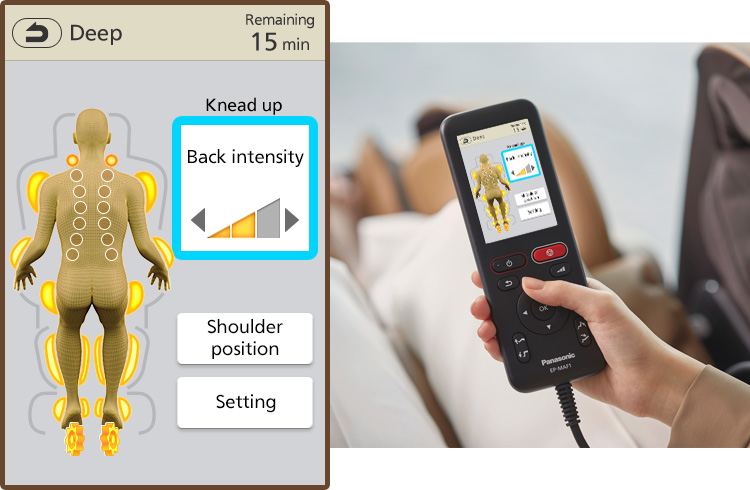 Easy to use controller
The controller is equipped with a large colour LCD screen, your selections for massage actions, pinpointing location and pressure settings are all available at your fingertips.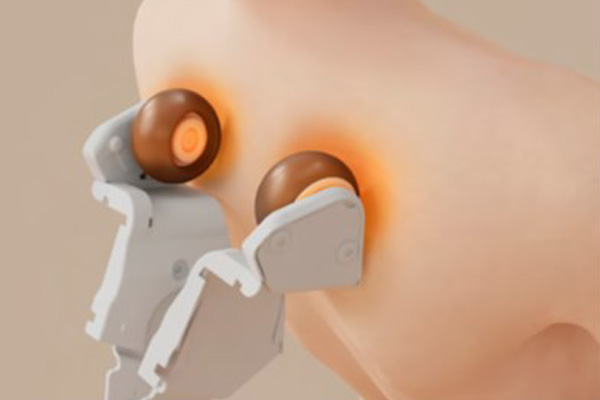 "Heat Massage" program
Heat Massage Heads - massage your neck, shoulders, and lower back with fine, precise movements that simulate the human hand. Relieving fatigue and promoting blood circulation.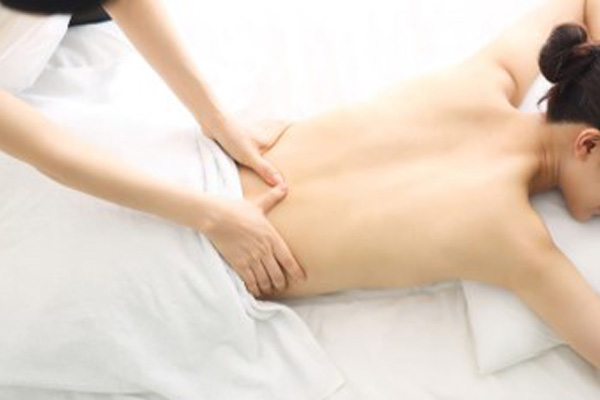 Replicating professional motions
4 types of integrated massage techniques: KNEAD, ROLL, KNEAD & ROLL and TAP.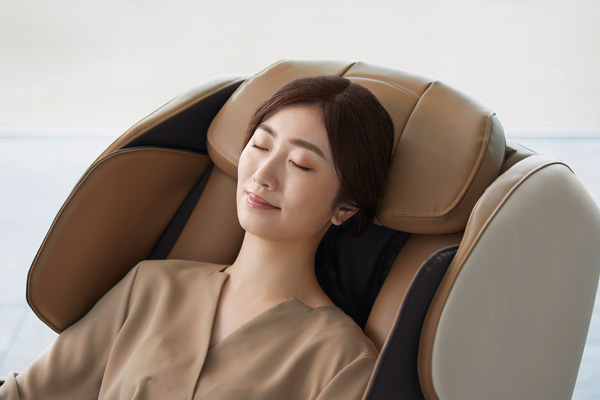 Massage Programs
Free choice of "Full body auto massage" or "Select favorite areas" for massage.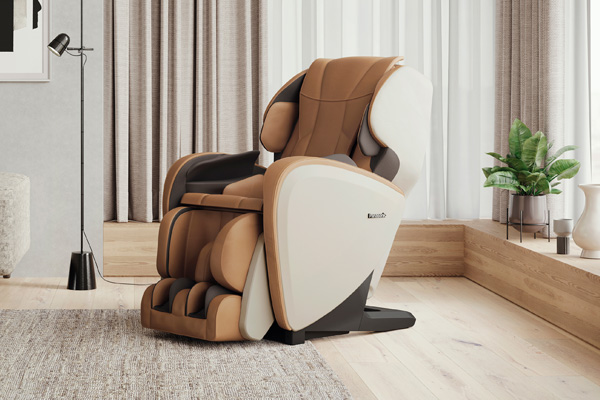 Slim Body
With body width of 680mm, it can be easily placed at home.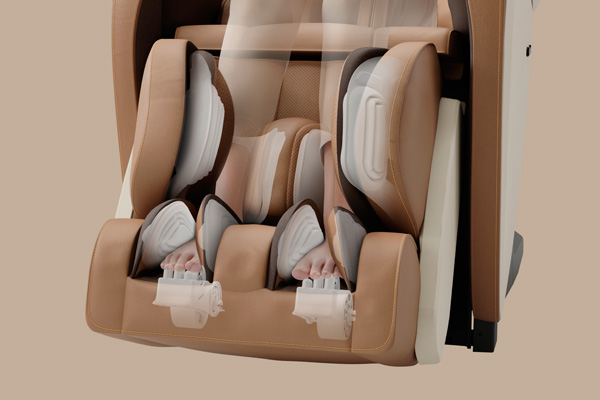 Calf and sole
Calf: Calves are squeezed from both sides and pushed up from behind for upwards compress roll.
Sole: Feet are held down on the sides, then the soles are thoroughly loosened with rollers.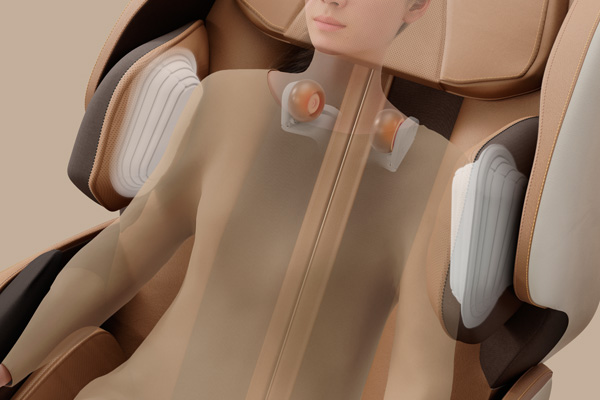 Neck and shoulder
Massage rollers reach deeply into the shoulder blades and chest through the movements of air.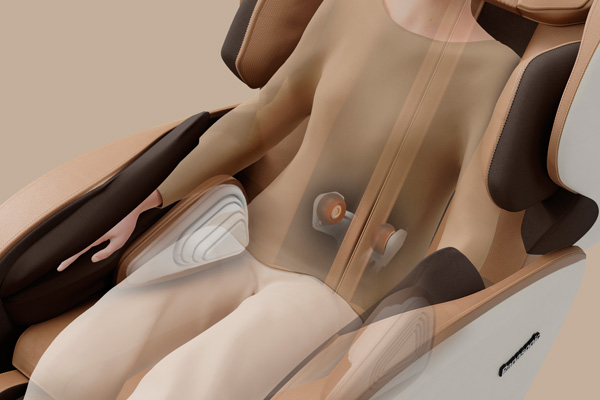 Thigh
The pelvic area to the front of thighs are firmly squeezed.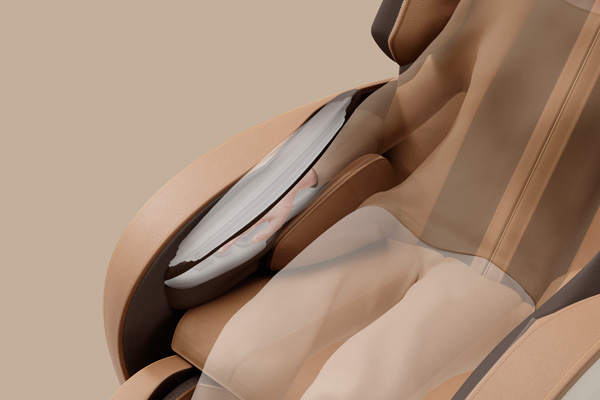 Upper arm and arm
Upper arm: Upper arms are squeezed from sides to provide compression.
Arm: The palms and arms are squeezed from top and bottom to provide compression.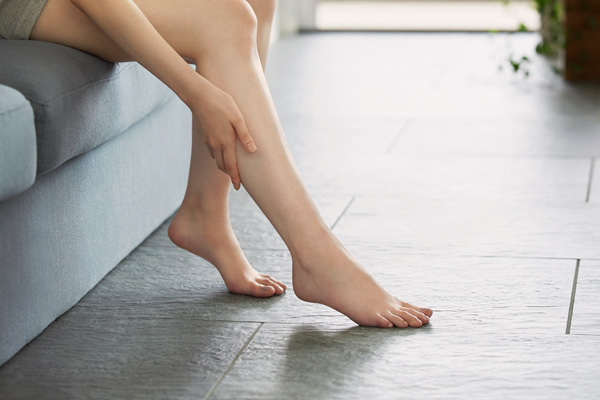 Beginning with your soles, tired feet that are heavy, sore or swollen are kneaded to make your body lighter all over.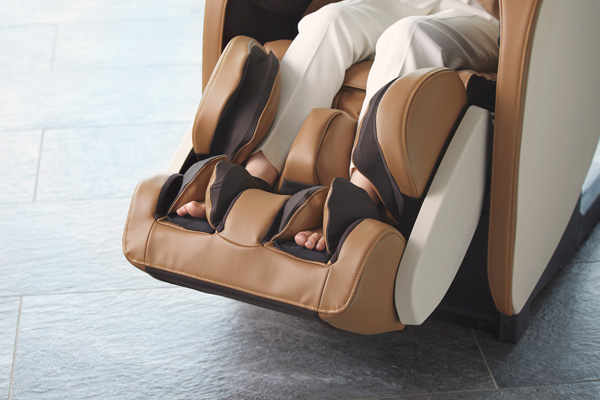 Leg massage with full coverage of calf & sole while massaging by air bags and rollers simultaneously.