LUMIX S 70-300mm F4.5-5.6 MACRO O.I.S
Suggested Retail Price HK$11,900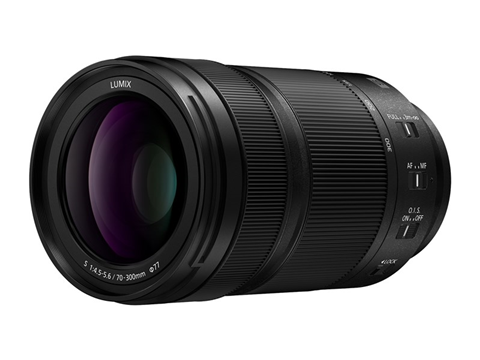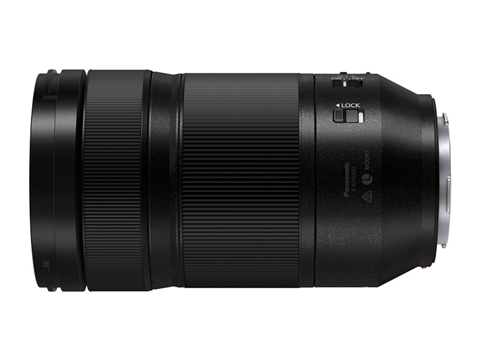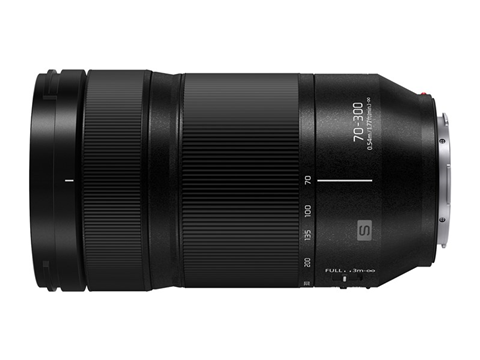 Highlights
Telephoto zoom lens - LUMIX S 70-300mm F4.5-5.6 MACRO O.I.S
Features
70-300mm Telephoto Zoom – Ideal for Sports and Wildlife
5.5-stop 5-axis Dual I.S. 2*
Half-Macro Shooting at telephoto range
Closest Focusing Distance 0.54m (at 70mm) / 0.74m (at 300mm)
Well-thought-out Design for Compact and Lightweight
Splash/Dust/Freeze Resistant**
* As a 70-300mm zoom lens. Based on the CIPA standard [Yaw/Pitch direction: focusing distance f=300mm, when LUMIX S5 is used.]
** Dust and Splash Resistant does not guarantee that damage will not occur if this lens is subjected to direct contact with dust and water.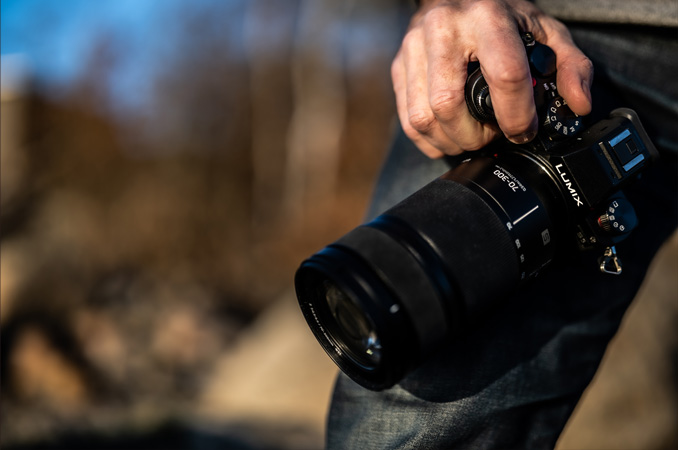 70-300mm Zoom with Excellent Image Quality and Flexibility
The lens optical design is compact and lightweight, yet it provides a 300mm zoom at the telephoto end to dynamically to allow you to shoot the subject up close such as in wildlife, sports events or an airplane landing. The powerful zoom gives the photographer increased creative flexibility when shooting outdoors.
Superb Close-up Performance
With a closest focusing distance of 0.74m (at 300m)* and maximum magnification of 0.5x (at 300m) the 70-300mm gives you the freedom to shoot a wide range of shooting opportunities in a wide range of shooting scenarios. Close-up views of small and sensitive subjects, such as birds and butterflies, can be easily captured from a distance.
*Closest focusing distance of 0.54m (at 70mm) / 0.74m (at 300mm).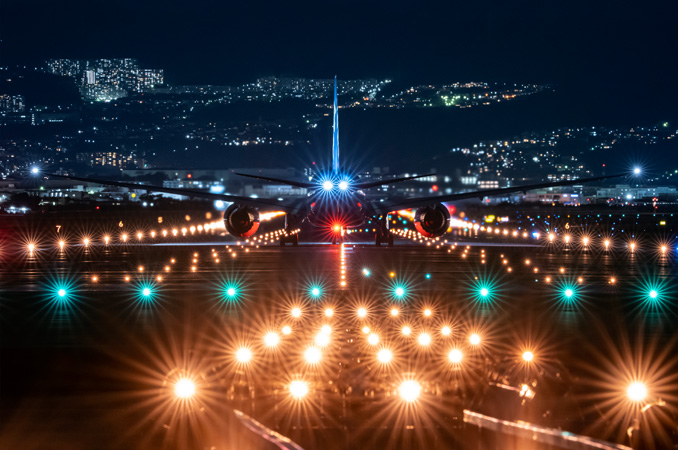 Creating of Beautiful Lights
The 11-blade circular aperture diaphragm features optimized blade shape and arrangement. It contributes to beautiful rendition of light sources within your images, such as sunlight shining through tree leaves and colorful illuminations, by creating soft and exquisitely attractive-looking beams of light.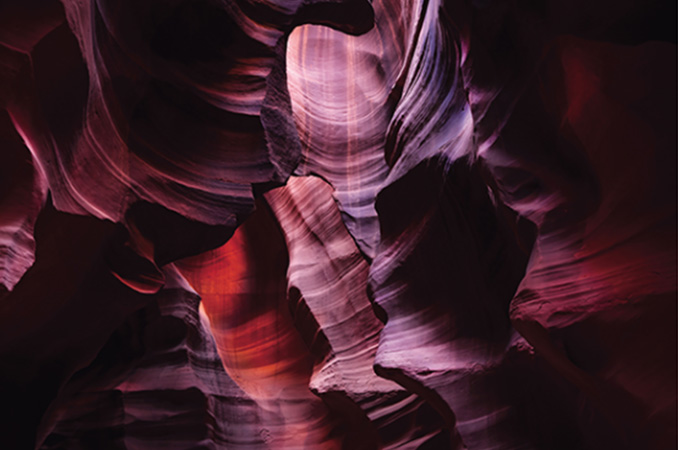 O.I.S. for Ultra-Sharp Photos
Combining the O.I.S. (Optical Image Stabiliser, 2-axis) in the lens and the Body I.S. (5-axis) in the LUMIX S Series camera,* the 5-axis Dual I.S. 2 compensates for blurring even powerfully, allowing the use of a 5.5-stop slower shutter speed.**
*5-Axis Dual I.S. 2 can be used with the camera LUMIX S1H, S1R, S1 and S5, as of February 18, 2021.
**Based on the CIPA standard (Yaw/Pitch direction: focusing distance f=300mm, when LUMIX S5 is used).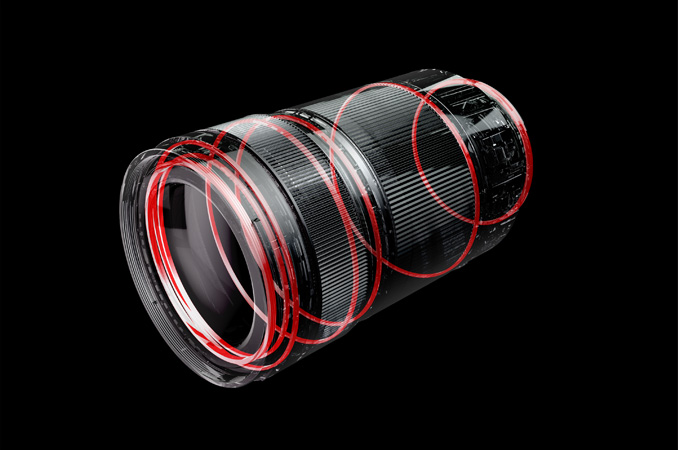 Durability for Various Weather Conditions
The fluorine coating applied to the front lens prevents the sticking of oil-based dirt, in addition to a dust and splash resistant construction* that protects the lens system inside from sand, rain and more. This lens is also tough enough to withstand harsh environments at -10 degrees Centigrade.
*Dust and Splash Resistant does not guarantee that damage will not occur if this lens is subjected to direct contact with dust and water.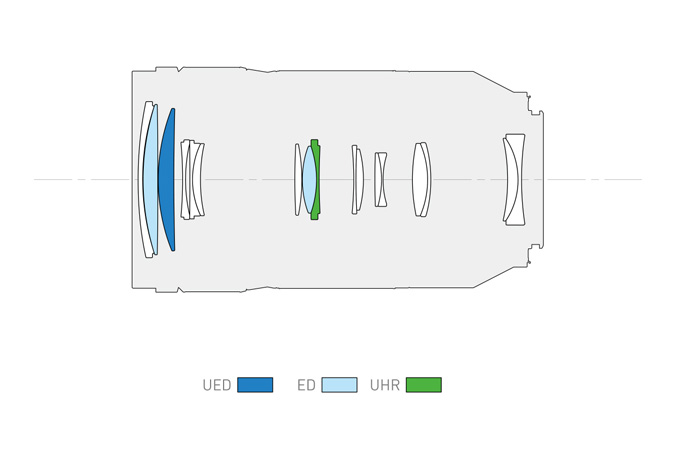 S-R70300 Lens Construction
The optimized configuration has 17 elements in 11 groups, including 2 ED, 1 UED and 1 UHR lenses to minimize aberrations and ensure superb resolution.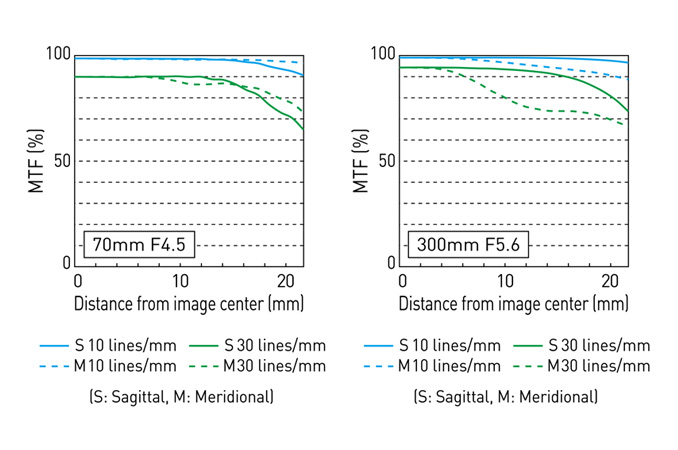 S-R70300 MTF Chart
Offering outstanding sharpness and resolution throughout the entire zoom range, this is an ideal lens for the LUMIX full-frame system, and provides creative opportunities without compromise.
*For lenses that are capable of compensating distortion, the horizontal axis shows the distance from the centre of the corrected image.
Specifications



LUMIX S 70-300mm F4.5-5.6 MACRO O.I.S

Digital Camera

General Specifications

Mount

L-Mount

Lens Structure

17 elements in 11 groups (1 UED lens, 2 ED lenses, 1 UHR lens)

Image Stabalisation

Dual I.S.

Focal Length

f=70mm to 300mm

Aperture

F4 (Wide) - F5.6 (Tele)

Minimum Aperture

F22

Aperture Type

11 diaphragm blades / Circular aperture diaphragm

Diagonal Angle of View

34°(Wide) - 8.3°(Tele)

Closest Focusing Distance

0.54m (at focal length 70mm) / 0.74m (at focal length 300mm)

Maximum magnification

Approx. 0.5x (at focal length 300mm)

Aperture Ring

Yes

Filter Size

φ77mm

Overall Length (Approx.)

Approx. 148mm

Weight (Approx.)

Approx. 790 g

Standard Accessories

Lens cap, Lens rear cap, Lens hood
Warranty
Warranty registration is not required for this product. Customers must retain the "Product Warranty Card" and the original of purchase invoice for verification when repair service is required.