2-in-1 Washer Dryer (Washing capacity : 8kg, Drying capacity:6kg)(Free standard installation)
Suggested Retail Price HK$7,480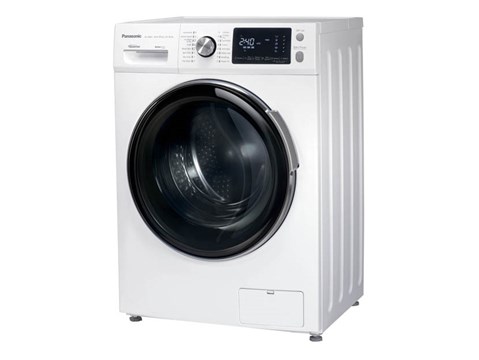 Highlights
New ActiveFoam System makes finer bubble which penetrates deep into fabrics and achieve superb wash results
Inverter drive motor achieves quiet operation
1 Hour wash & dry programme *
LED touch screen
Washing capacity : 8kg
Drying capacity : 6kg
Spin speed : 400 - 1,400 (rpm)
Features
* Up to 1kg load
# Selection of dry level available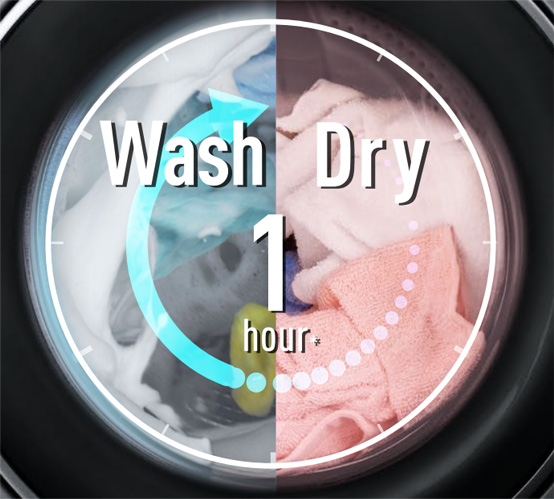 One-hour Wash and Dry*
Select a program and let the washer do the work from washing to drying done in as fast as an hour*.
* 1-hour Wash & Dry Program up to a 1 kg load of laundry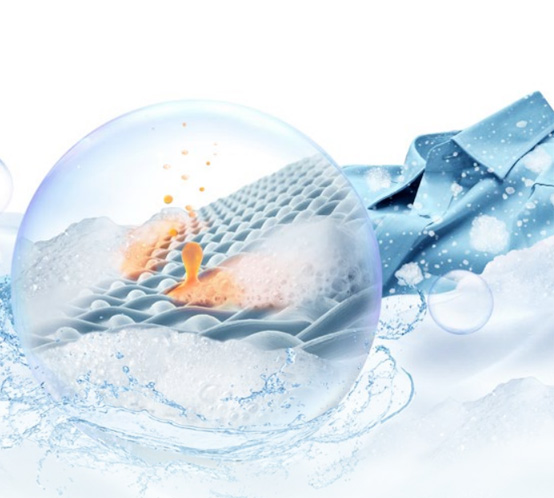 Lift Stains Away with Fine Foam
The ActiveFoam System produces a fine, high-density foam before the washing cycle starts to lift, separate and remove dirt from deep in fabric fibers.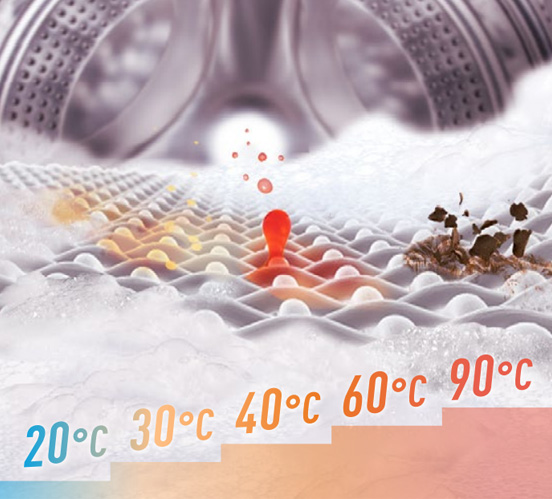 Wide Temperature Range Between 20 to 90°C
Choose from five temperature levels according to your needs, such as washing bed sheets, towels and other items for hygienic care at 60°C / 90°C, or effectively removing sebum and other oily stains difficult to clean with a normal wash at 40°C.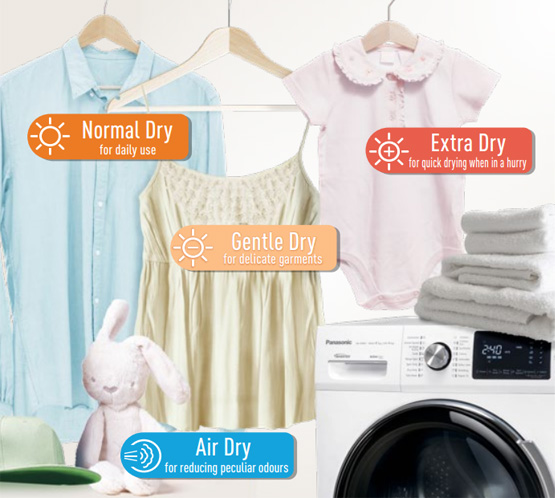 Versatile Drying According to Needs
Select one of four drying modes right for the type and condition of laundry.
Normal Dry: Regular drying for daily use
Extra Dry: Quick drying when in a hurry
Gentle Dry: Light drying for delicate garments
Air Dry: Drying to reduce peculiar odours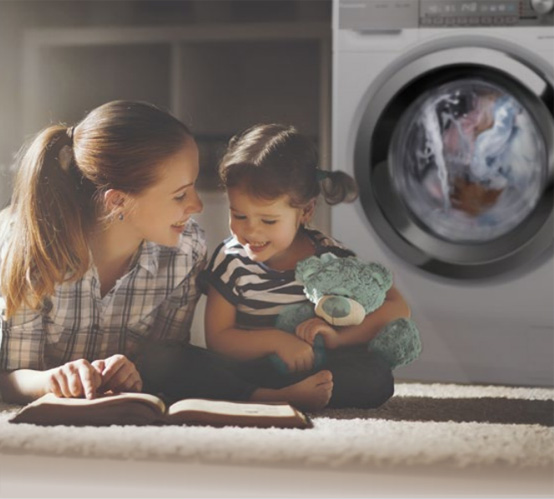 Super Quiet and Energy Efficient
The advanced Inverter technology lowers noise while offering superb energy savings during operation.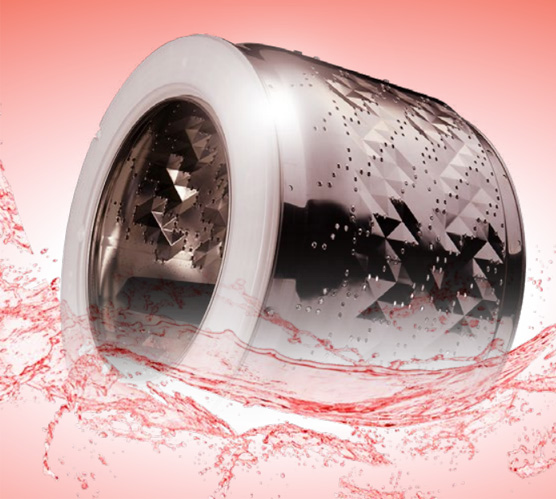 An Always Clean Drum
The Tub Clean Course uses hot water at about 90°C to eliminate detergent residue, dirt and bacteria causing odors.
Specifications



2-in-1 Washer Dryer (Washing capacity : 8kg, Drying capacity:6kg)(Free standard installation)

Living

Washing Machine

Series

2 in 1 Washer Dryer

Washing Capacity (kg)

8

Drying Capacity (kg)

6

Dimension (W x D x H) mm

595 x 470 x 850

Washable No.of Dress / Shirt (pcs)

-

Washing Program

16

Water Temperature (°C)

Cold / 30 / 40 / 60 / 90

Water Consumption (Normal Course) (L)

50L

Spin Speed (with Clothes) (rpm)

500-1,400

Tub Material

Stainless Steel

Super Cleaning Feature

-

Auto Tub Cleaning

v

Inverter

v

Programmable Timer

v

Child Lock

v

LED Display

v

Drain Pump

v

Body Color

White

LCD Display

-

LID Color

-

Air dry course

Gentle/Air/Normal/Extra

ECONAVI

-

3D Sensor

-

HydroActive + Shower

-

Eco/Speed Mode

v

Stain Solution

-

Water Level

Water Level

-

Quantity

-

Range (L)

-
FAQ