Countertop Dental Beat
Suggested Retail Price HK$948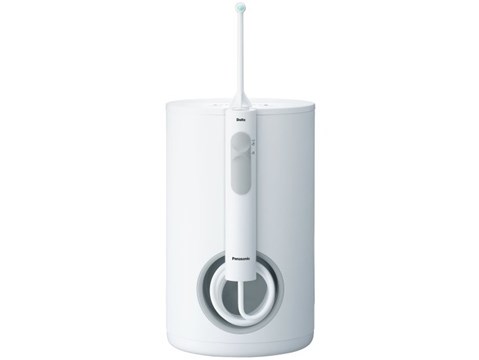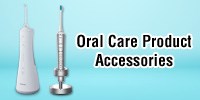 Features
Ultrasonic technology^ generates microbubbles inside water jet and shock waves which amplifies the power of cleaning when bubbles explode to create greater impact force (^ Ultrasonic sound is created when air bubbles explode)
Ultrasonic water flow with pump frequency at 1,900 pulses/min.* (* When water jet level 10 is being used)
10-level water jet adjustment helps for interdental cleaning, periodontal pocket cleaning and gum care
The orthodontic nozzle is suitable for crooked teeth and orthodontic bracket area. A tuft brush with water flow can scrub off plaque around orthodontic appliances and reach those areas were previously very hard to clean
Magnetic handle design for easy storage onto the main unit
Detachable water tank (approx. 600ml water storage) enhances longer usage time and easy cleaning
AC 100-240V (Universal voltage)
Colour: White
Nozzle: Ultrasonic nozzle WEW-0983 / Orthodontic nozzle WEW-0984
Country of Origin: China
Oral Hygiene Solution for Orthodontic Patients - Countertop Dental Beat EW-1613
Oral Hygiene Solution for Orthodontic Patients
The newly developed orthodontic nozzle and the ultrasonic nozzle enable easier, faster, thorough orthodontic appliance care, plaque removal and periodontal pocket care.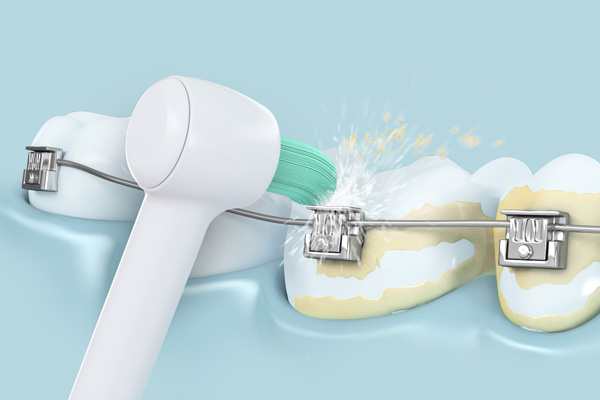 New Oral Care Solution for Orthodontic Patients
An irrigator that washes away food debris with powerful water flow, plus a tuft brush that scrubs off plaque around orthodontic appliances. Oral care during orthodontic treatment, which was troublesome and difficult until now, is completed with this single unit. It's quick, easy and hygienic.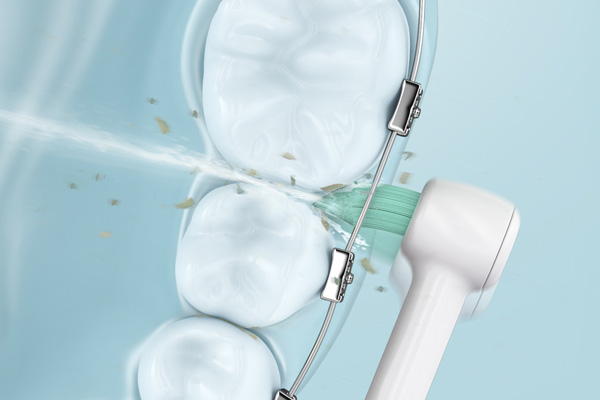 Removes Food from All Areas of Appliances
Narrow gaps, such as those around brackets and in between wires and teeth, were previously very hard to clean. The pointed bristles of the new nozzle's tuft brush reach these areas to thoroughly clean them.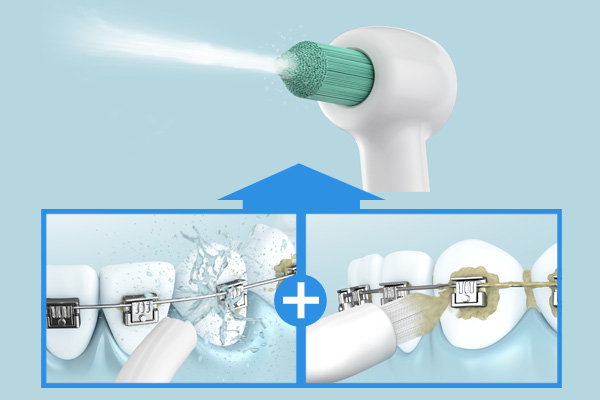 2-in-1 Care with Water Jet
Nozzle & Tuft Brush
While featuring the kind of easy-to-use tuft brush that is popular with orthodontic patients, the new nozzle design provides a jet of water with minimal splashing. The tuft brush also thoroughly removes sticky food such as bread, which was previously difficult to do.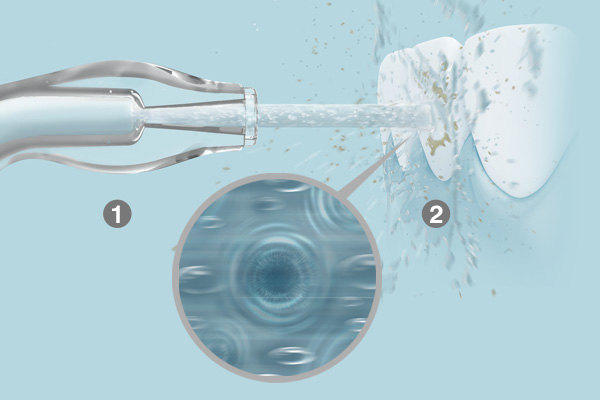 Ultrasonic Technology for Effective Cleaning
Narrower nozzle increases water jet speed and water vapor bubbles are generated in the ultrasonic nozzle.
When the bubbles burst, they create shock waves that are gentle on gums. Together with the water flow, they provide exceptionally powerful removal of food debris even under the same level of water pressure.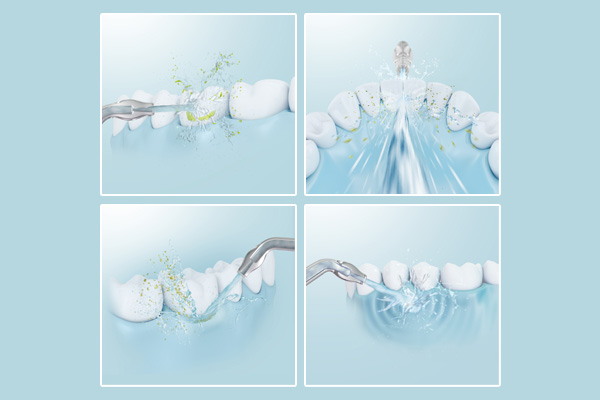 Thoroughly Cleans All Areas of Teeth
Water jet with ultrasonic technology for easy teeth surface cleaning, interdental cleaning, periodontal pocket cleaning, gum care, and orthodontic appliance care.
*Images are for illustrative purposes only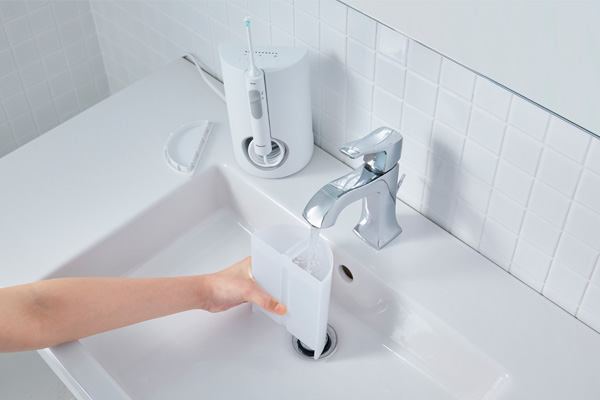 High Capacity Water Tank (Approx. 600ml)
Detachable water tank (approx. 600ml water storage) enhances longer usage time and easy cleaning.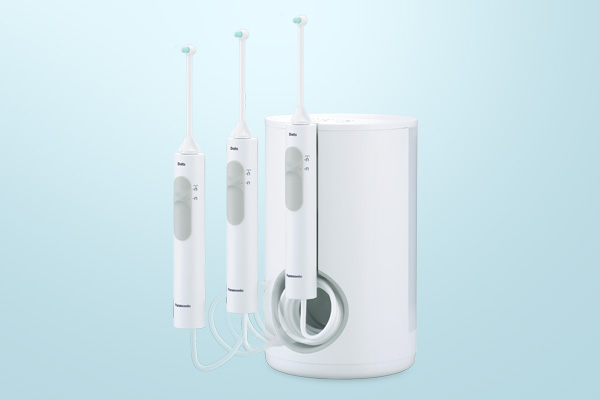 Magnetic Handle
Magnet handle pit, cord holder for easy storing. When storing, the bottom of the handle doesn't touch anything, so it stays clean.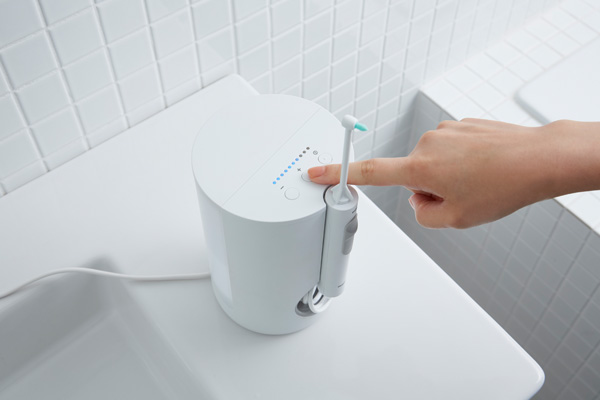 Water Pressure with 10 Settings
Water pressure can be adjusted in 10 levels, and water pressure setting of last usage is automatically memorized.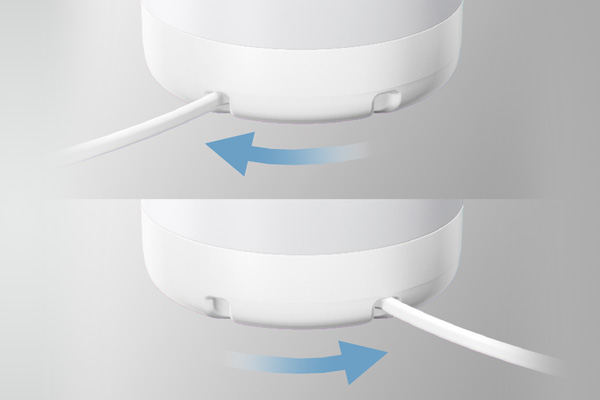 Dual Power Cord Outlet
Convenient dual power cord outlet lets you pull out the cord from both the right and the left.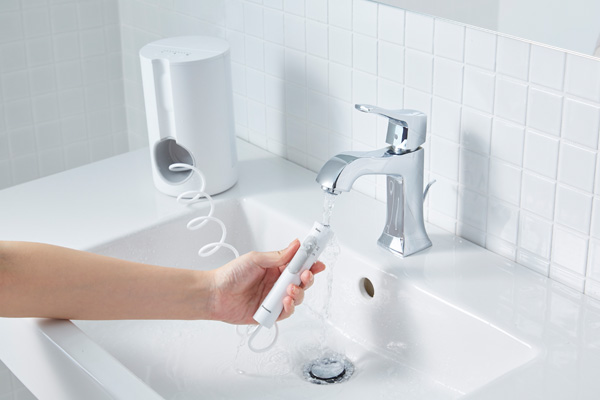 Washable Handle
The handle can be washed with water for easy maintenance.
Specifications



Countertop Dental Beat

Health Care

Oral Care Product

Dental Beat

Pump Frequency

Approx. 1,900 pulses/minute Max. (when water pressure level 10 is being used)

Water Jet Mode

N/A

Water Pressure

Approx. 647kPa Max. (when the ultrasonic nozzle is used and the water and water pressure level 10 is being used) ; Approx. 550kPa Max.(when the orthodontic nozzle is used and the water and water pressure level 10 is being used)

Power Supply

AC

Voltage

AC 100-240V

Charging Time

N/A

Operating Time

Approx. 180s (when the ultrasonic nozzle is used and the water and water pressure level 10 is being used) ; Approx. 130s (when the orthodontic nozzle is used and the water and water pressure level 10 is being used)

Water Tank Volume

600ml

Extendable Water Tank

No

Dimensions

Main Unit (H x W x D)

285 x 125 x 140 mm (include nozzle)

Charging Adaptor (H x W x D)

N/A

Weight

Main Unit

Approx. 995g (include nozzle)

Charging Adaptor

N/A

Nozzle

Ultrasonic nozzle WEW-0983 / Orthodontic nozzle WEW-0984

Accessories

Ultrasonic nozzle (1pc); Orthodontic nozzle (1pc); Nozzle stand (1pc)

Country Of Origin

China

Suggested Retail Price (HK$)

948