Supporting Grip / Chair
Suggested Retail Price HK$7,500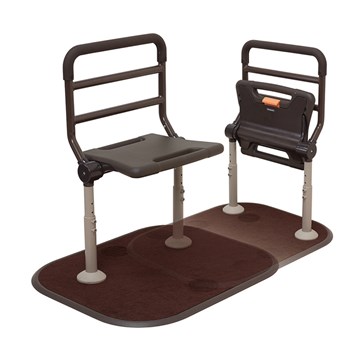 Highlights
Combined with the functions of the armrests and folding chairs, it can flexibly match different needs
The armrests are set on the metal base, which is safe and stable, no need to drill the wall or install, and can be placed in different places
Folding chair flat design can smoothly support the body to get up
The seat has a holding position, which is matched with the three-layer armrest of the seat back and convenient for the user to move and support the body
Adjustable armrest height
Use metal material as base to improve handrail stability and safety
Simply assembled
Features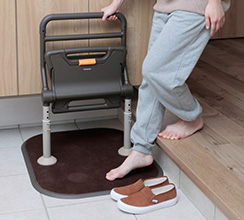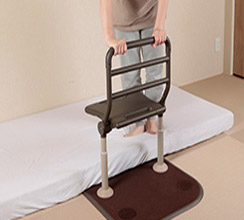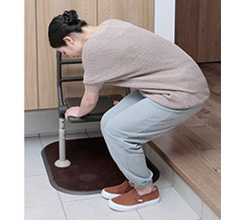 Combined with the functions of the armrests and folding chairs, it can flexibly match the different needs of users.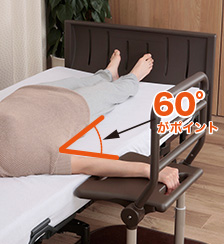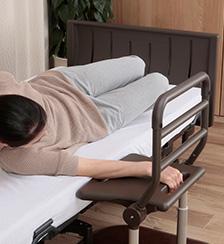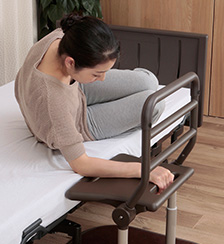 The seat has a holding position, which is matched with the three-layer armrest of the seat back, which is convenient for the user to move and support the body.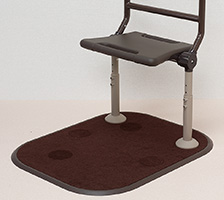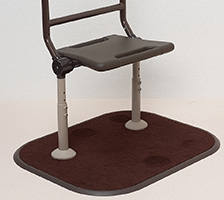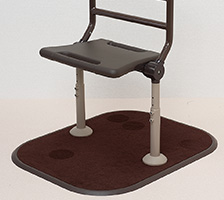 The armrests are set on the metal base, which is safe, stable and can be placed in different places for use as needed.
Specifications



Supporting Grip / Chair

Health Care

Product Dimension

W63 x D78 x H70 - 85 cm

Handrail Height

70 - 85 (Adjust by 3cm in 6 segments)

Folding Seat Height

35 - 50 cm

Product Weight

22.5 kg

Maximum Body Weight of User

100 kg
Warranty
Warranty registration is not required for this product. Customers must retain the "Product Warranty Card" and the original of purchase invoice for verification when repair service is required.