The Shower
Suggested Retail Price HK$20,800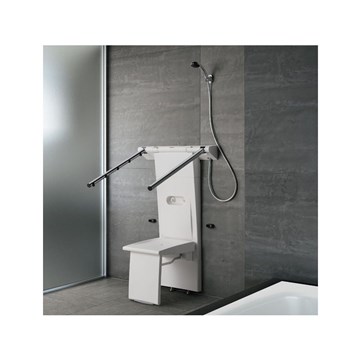 Highlights
The latest bath system: Offering hand-held or side sprayers bars with mist, multi-functional setting. It suits every family members bathing style
There are 2 bath modes to choose, "Quick bath" and "Comfort bath"
Made in Japan
For product detail, please visit www.livingstation.com.hk or contact Living Station showroom at 2449 9980
Features
Quick bath
You can just stand and use the hand-held or side sprayers bars.
Putting the side sprayers bars to the height you want and enjoy shower easily.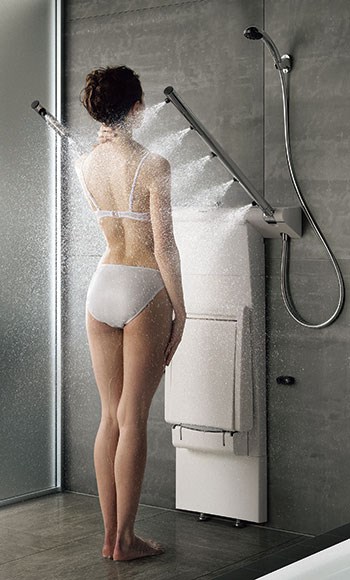 Comfort bath
You can just sit on the foldaway seat (maximum loading 100kg) to enjoy the bath. Lessen your tiredness after whole day activities or work.
Its mist spray keeps the warm temperature for your body. It makes you feel warm and relax, especially in winter time.