Mini Garment Steamer (950W)
Suggested Retail Price HK$788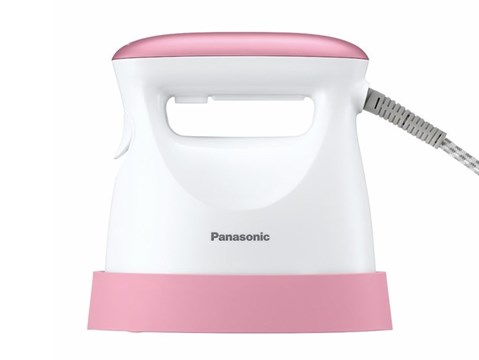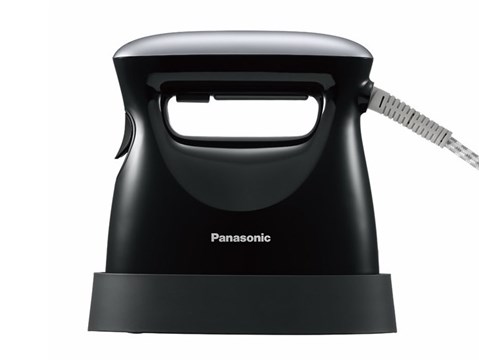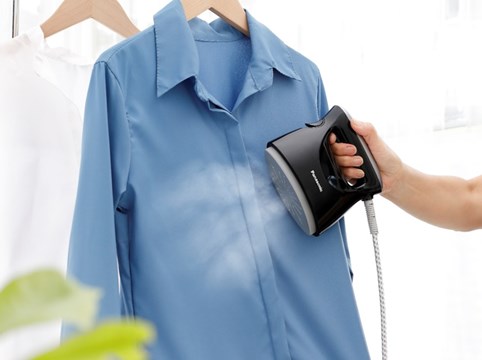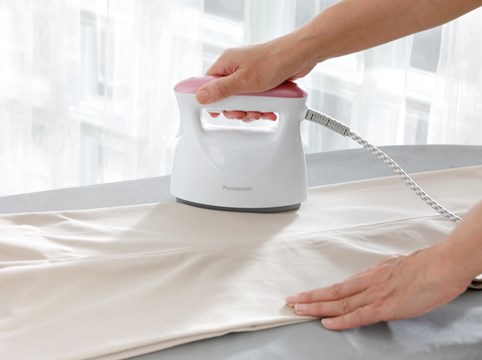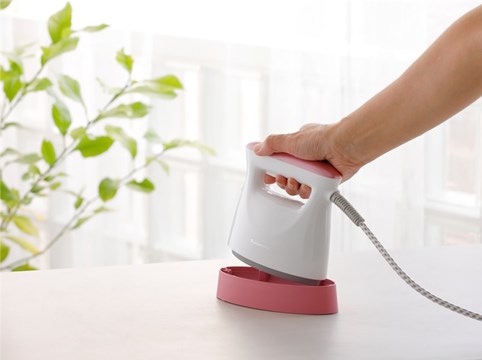 Highlights
950W (220V)
Newly added tripled powerful steam function
2 ways ironing enables instant removal of creases, degerming and deodorization
360° powerful steam output
Features
950W
Newly added tripled powerful steam function
2 ways ironing enables instant removal of creases, degerming and deodorization
360° powerful steam output
Compact size and lightweight about 800g enable easy handling and storage
23 seconds quick start-up
Ceramic coated rounded soleplate ensures good press-ironing
Wide steam soleplate design helps steam distribute more evenly
Steam button at handle provides convenient usage
4-min continuous steaming
Water tank capacity: 50ml
Steam amount: 11g/min
Power cord length: 2.5m
Accessories: Base / Cup
Color: Pink / Black
Made in China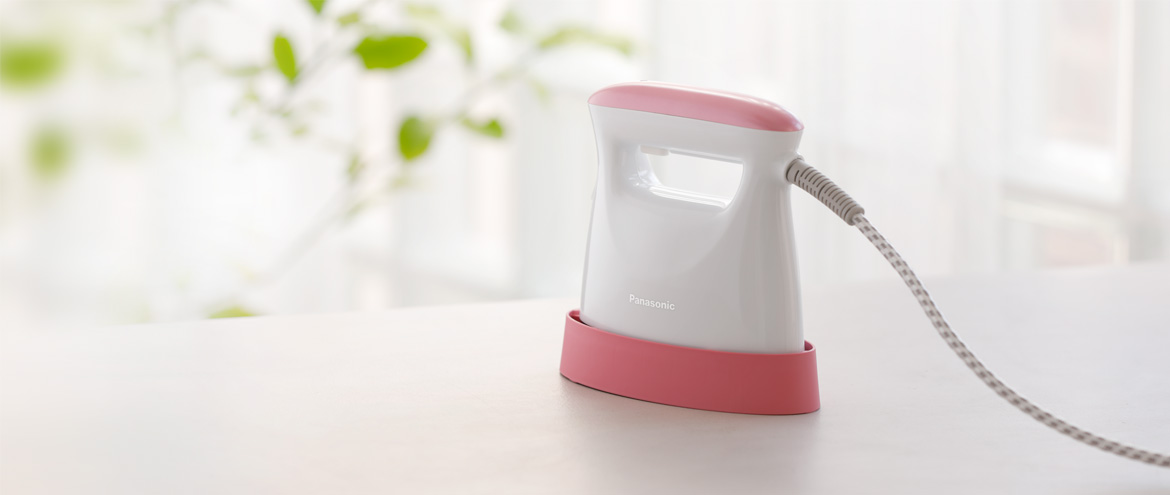 Quick and Easy Garment Care
950W (220V)
3x powerful steam mode
360° steaming
23-sec quick start-up
Ceramic round soleplate
Auto-off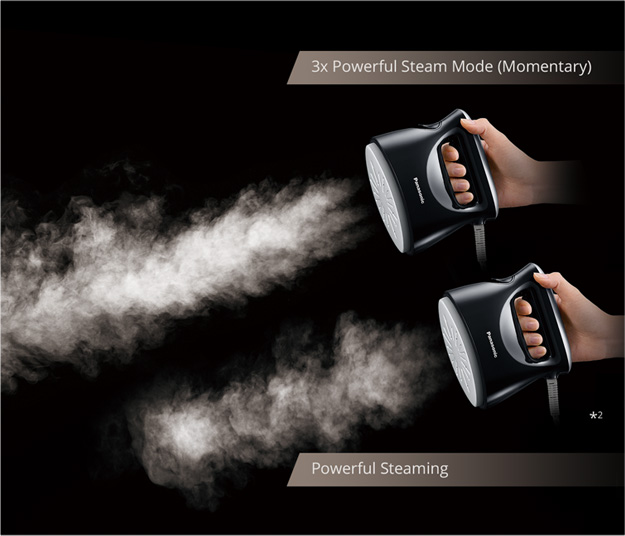 Smooth Out Tough Wrinkles Efficiently
3x powerful*1 steam mode efficiently removes tough wrinkles, bacteria and different types of odors
*1Compared to Powerful Steaming
*2Images are for illustrative purposes only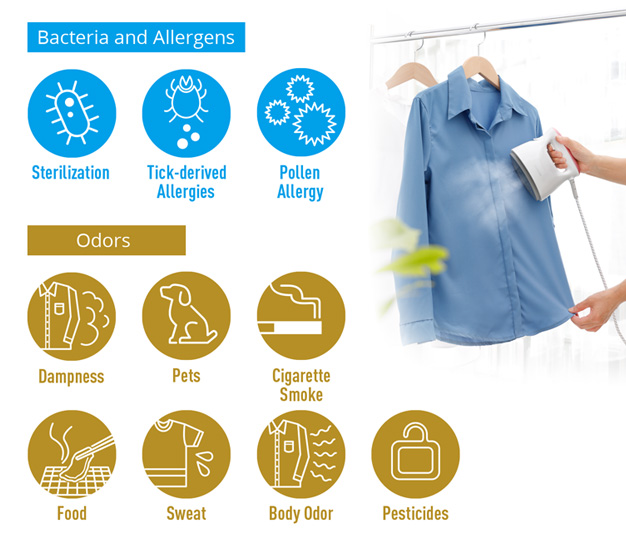 Remove Bacteria and
Deodorize Various Odors
You can remove bacteria and odors from difficult-to-wash garments. Also effective for inactivating allergens. Suitable for quick cleaning of garments worn all day long.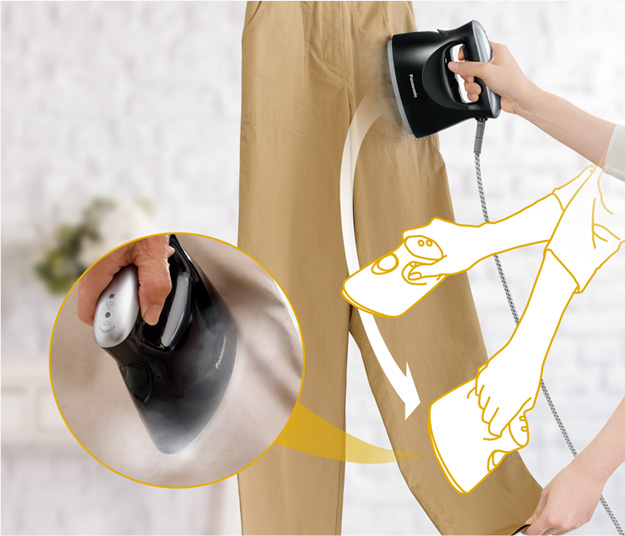 360° Steaming for Quick
Garment Care
You can easily freshen up long garments with one stroke from top to bottom because it can be used 360° in all directions, even with the head facing downward. It is also designed symmetrically for both right-handed and left-handed people to use comfortably.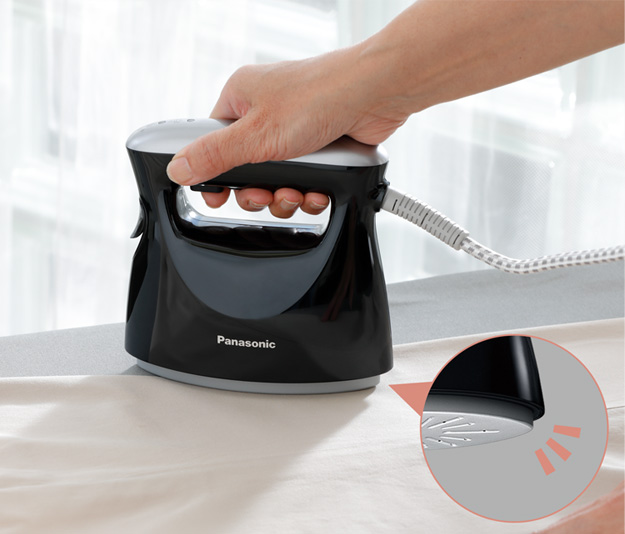 Soft Touch to Delicate Fabrics With Round Soleplate
You can smoothly glide the iron on fabric without snagging because the edge of the soleplate is round.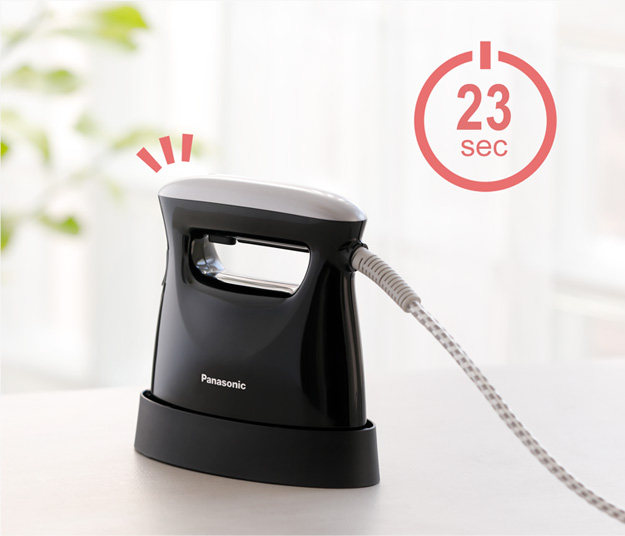 Quick Start-up in 23-sec
You can freshen up your clothes just before leaving your home.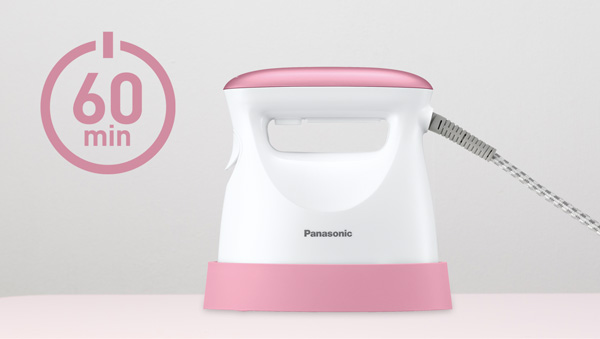 Auto-off
For your peace of mind, it will automatically shut-off in 60 minutes.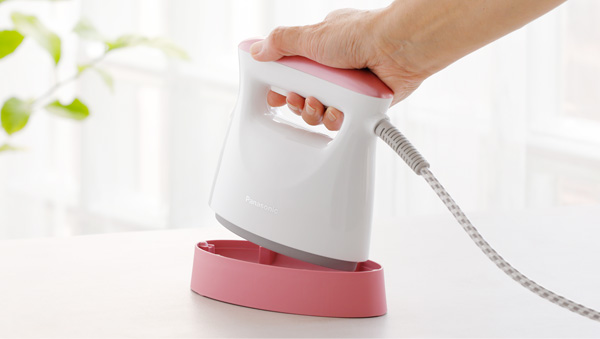 Heat-resistant Base
You can place the iron at any time on the heat-resistant base.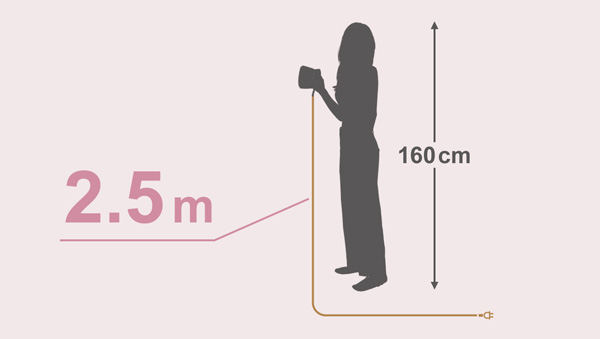 Long Cord
The cord is long enough for you to use it easily while standing.
Specifications



Mini Garment Steamer (950W)

Living

Electric Iron

Type

Garment Steamer

Power (W)

950W

Soleplate Type

Ceramic Coated

Adjustable Steam

---

Spray Mist

---

Power Shot /Jet-of-Steam

---

Self Cleaning System

---

Auto Anti-Calc

---

Vertical Steam Shot

11g/min

Detachable Water Tank

---

Anti-Drip System

---

Auto Shut-off System

---

Electronic Temperature Control

O

Pole

---

Storage Case

---

Watertank Capacity (ml)

50

Weight (kg)

About 0.80

Colour

Pink / Black
Warranty
Warranty registration is not required for this product. Customers must retain the "Product Warranty Card" and the original of purchase invoice for verification when repair service is required.