Bread Maker (13 Menus)
Suggested Retail Price HK$1,680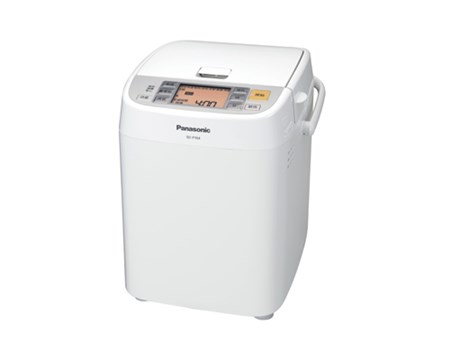 Highlights
Automatically mixes, kneads, rises and bakes bread with a press of button
Yeast dispenser automatically adds in the dry yeast at a proper time
Raisin & nut dispenser drops dried fruit, nuts and seeds automatically
Features
Automatically mixes, kneads, rises and bakes bread with a press of button
Yeast dispenser automatically adds in the dry yeast at a proper time
Raisin & nut dispenser drops dried fruit, nuts and seeds automatically
13 menus, including
8 bread cycles: bread, rapid mode, soft bread, French, whole wheat, pineapple bread, rice bread & rice flour bread
3 dough cycles: bread dough, pizza dough & dumpling skin
2 snack cycles: chocolate & cake
2-level crust color control: light/ standard
Timer function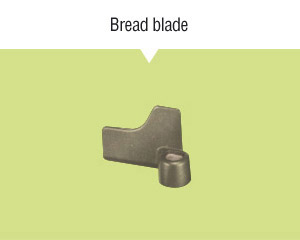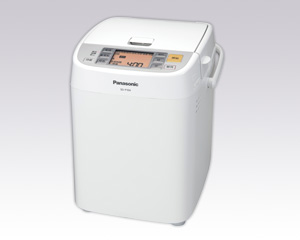 | | | | |
| --- | --- | --- | --- |
| | Flour | | When the protein inside the flour mixed with water, gluten forms. |
| | Butter and oil | | Make the bread soft. |
| | Dairy product | | Improve the taste, smell and the hardness of the crust. |
| | Salt | | Adjust the flavour, makes the bread chewy and avoid bacterial propagation. |
| | Sugar | | Nutrition of bread yeast which speed up fermentation. |
| | Water | | Gluten produced by adding water into the flour. |
| | | |
| --- | --- | --- |
| | Bread yeasts | Combined with sugar to create carbon dioxide that makes dough rises. |
Dry yeast

No need advance fermentation, can be used immediately.

Unique yeast dispenser drops dry yeast into the bread pan at appropriate time which ensure the fermentation result.

60g raisins and nuts dispenser drops raisins and nuts automatically into the bread pan.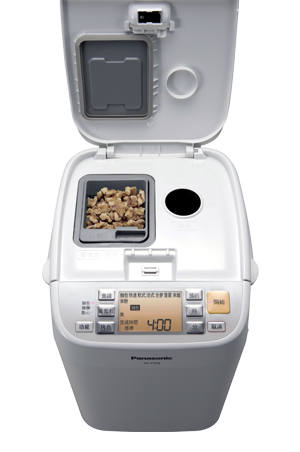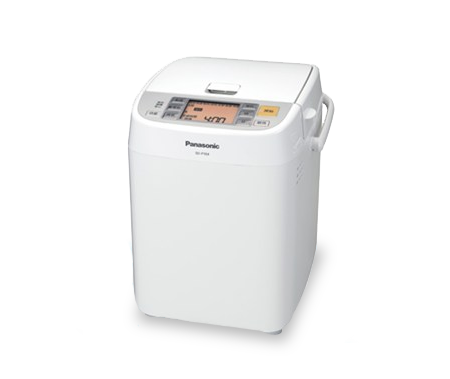 13 Recipes
| | |
| --- | --- |
| Bread | Bread, Rapid bread, Soft bread, French bread, Whole wheat Bread, Rice flour bread, Pineapple bread and Rice bread. |
| Dough | Bread dough, Pizza dough, Dumpling skin dough. |
| Dessert | Chocolate and Cake. |
Prepare the ingredients before you sleep, use the timer function and you can enjoy freshly baked bread next morning.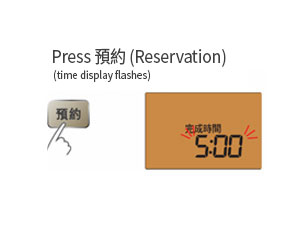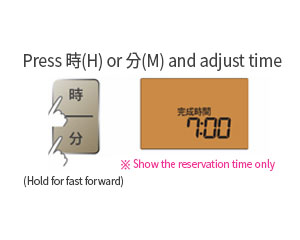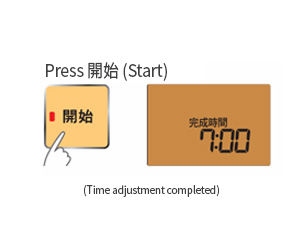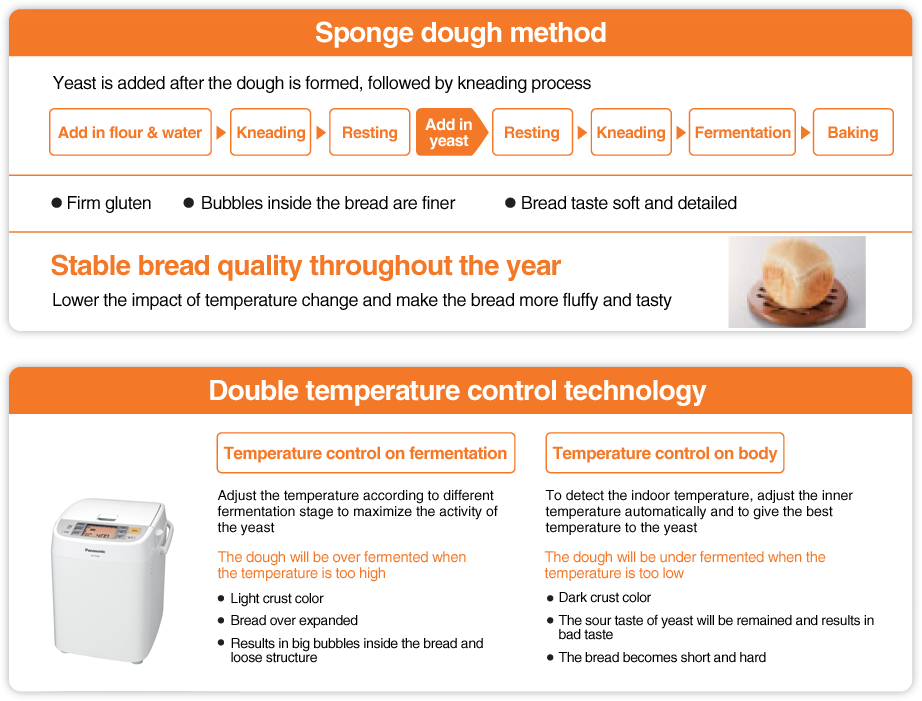 Specifications



Bread Maker (13 Menus)

Kitchen

Bread Maker

Power Consumption

360W

Overheat Protector

Thermal fuse

Dimensions (Length x Width x Height)

Approx 30.4 x 24.1 x 32.2 cm

Bread pan capacity

Approx 1 pound

Net Weight

Approx 6.2 kg

Length of Power Cord

Approx 0.9 m

Recipe

13
Warranty
Warranty registration is not required for this product. Customers must retain the "Product Warranty Card" and the original of purchase invoice for verification when repair service is required.