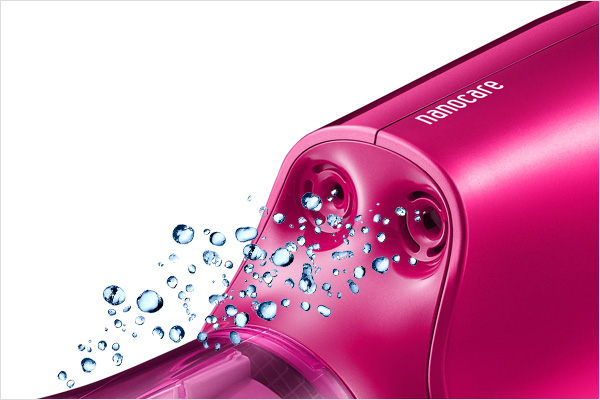 External ion outlet
nanoe® and negative ions lose some of their moisture in the hot air. To prolong their hydrating effect, Panasonic separates the outlet for nanoe® particles and negative ions from the outlet for hot air.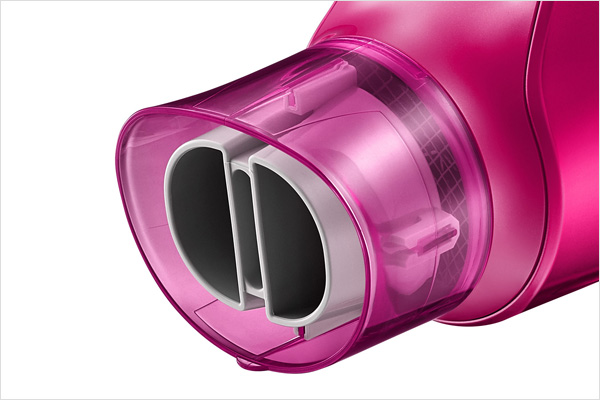 Quick-dry nozzle
Quick-dry nozzle emits alternating strong and weak airflows which separate hair strands to dry hair efficiently.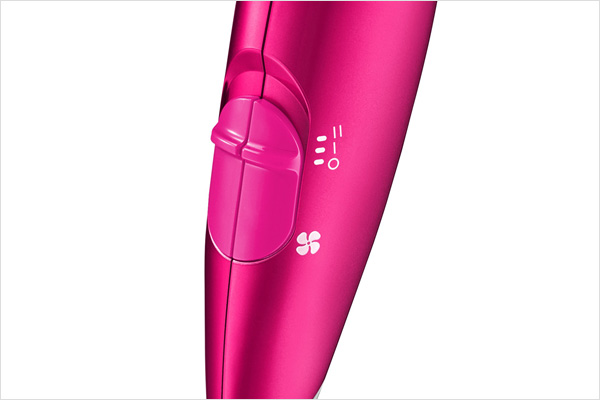 2-speed and 3-temperature settings
You can select the speed and temperature to match the condition of your hair and styling needs.