WiFi Adapter(compatible to S~TKZW、 LE~WKA、LS~WKA、E~VKA and E~TKA)
Suggested Retail Price HK$518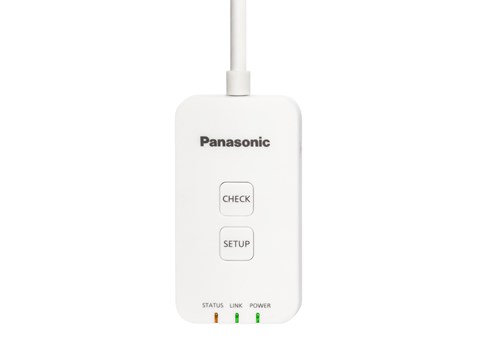 Highlights
Control the air-conditioner at home anywhere

Weekly Timer, a customized experience

Energy consumption analysis, trim unnecessary spending

Dimension(H x W x D):65 x 35 x 12mm

Supported with "Panasonic Comfort Cloud"app
Compatible to

S~TKZW

、

LE~WKA

、

LS~WKA

、

E~VKA and

E~TKA

Features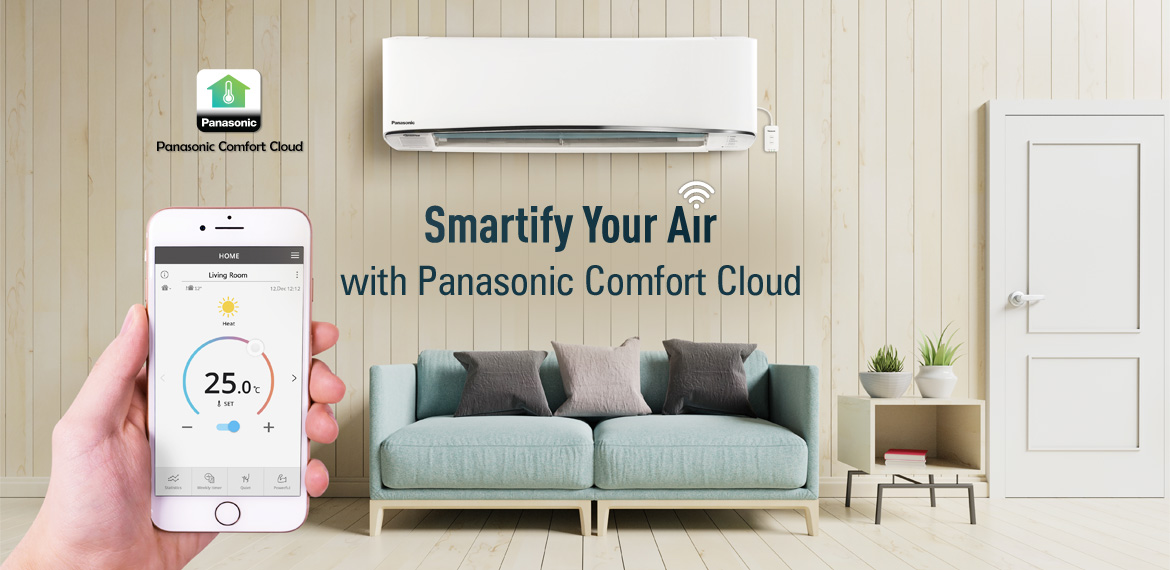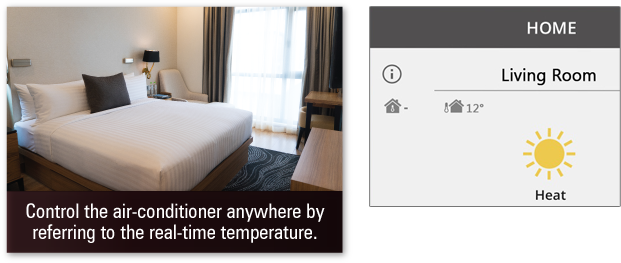 Switch on the air-conditioner for your pet or elderly who is not well-versed in electrical appliance even your are not at home.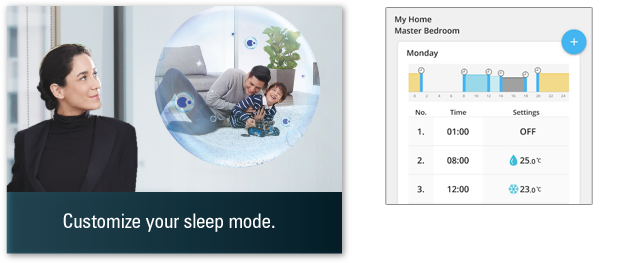 Usually, the body temperature drops sharply several hours later after you fall asleep. Using weekly timer, you can customize your own sleep mode to enhance the quality of sleep.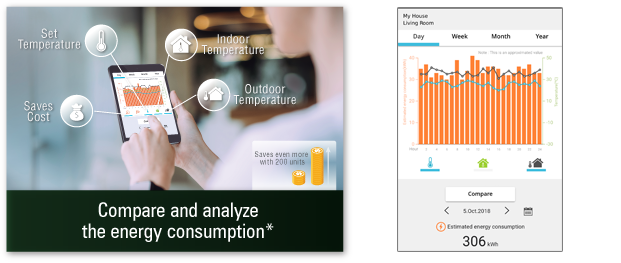 According to the energy consumption for different air-conditioner mode, you can find out the most energy saving and customized air-conditioner mode.
*Estimated Energy Consumption data accuracy is depending on power supply quality.
Set fan speed & direction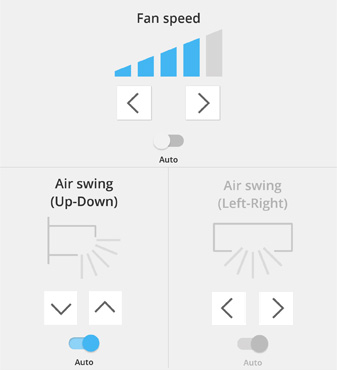 Error notification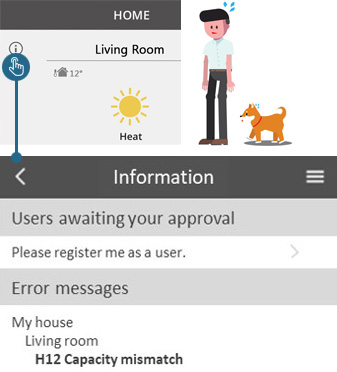 Account management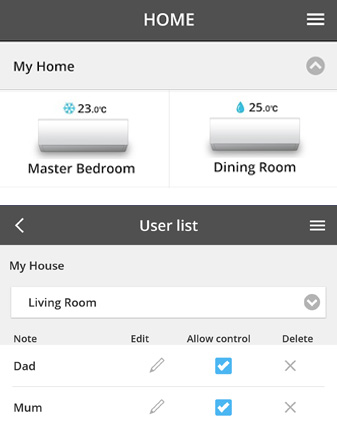 Panasonic Comfort Cloud V.S Remote Control
Consumption Statistics

✔

✖

Weekly timer

✔

✖
(Only 24 hours on/off timer provided)
Real-time temp.

✔

✖

Basic function:
• On/Off
• Fan Speed
• Mode switching
• Temperature setting
✔
(unlimited effective range)
✔
(longest effective range: 8 meters)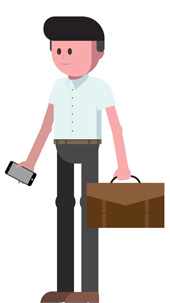 Specifications



WiFi Adapter(compatible to S~TKZW、 LE~WKA、LS~WKA、E~VKA and E~TKA)

Living

Air-Conditioner

WiFi Adapter

Input Voltage

DC 12V(From air conditioner indoor unit)

Dimensions(H x W x D)

65 x 35 x 12mm

Weight

Approx. 85g

Interface

1x Wireless LAN

Wireless LAN Standard

IEEE 802.11 b/g/n

Frequency Range

2.4 Ghz band

Encryption

WPA2-PSK (TKIP/AES)