In addition to allergens* from sources such as dog/cat dander*, mite faeces/carcasses*, ​and airborne mould*, other major allergens* can also be inhibited.

A sensitive age
Could there be allergens lurking in the carpet? At home or at the nursery, nanoe® X helps keep your loved ones secure by penetrating deep into fabrics to inhibit a wide range of allergens, giving you peace of mind.
Effects on allergens
Inhibition* effect verified by disappearance of coloured section (band) that reacts to allergens.
Mites
Dermatophagoides farinae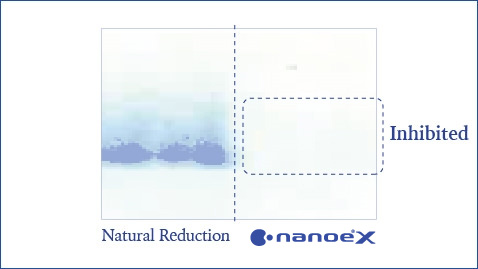 Insects​
Cockroaches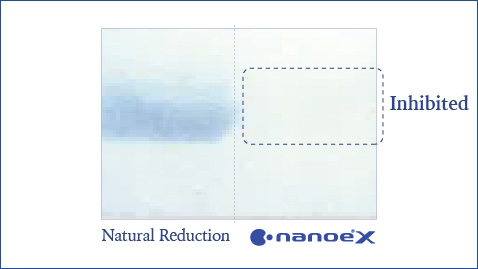 Mould
Aspergillus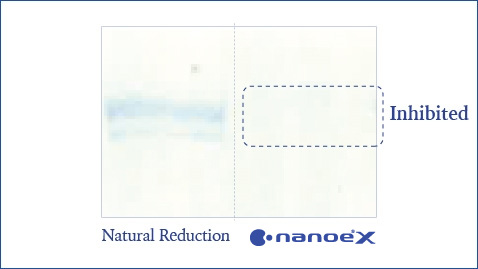 Tree and shrub pollen​
Cedar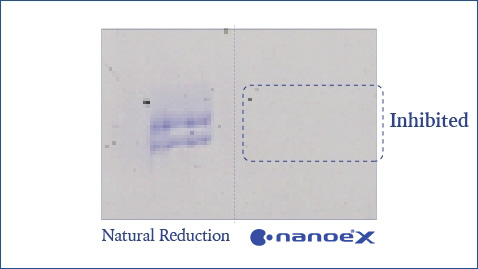 Animals
Cats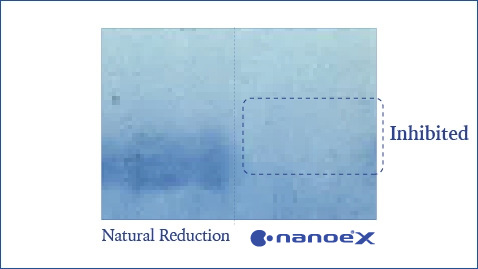 Grass pollen
Ragweed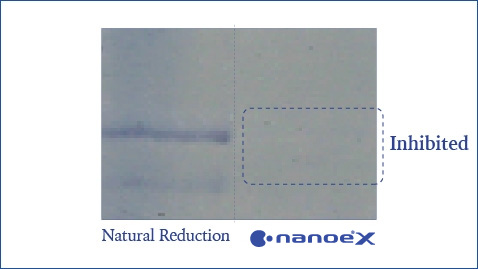 Proven allergens with nanoe® X
| | |
| --- | --- |
| Mites​ | Dermatophagoides farinae / Dermatophagoides pteronyssinus |
| Mould​ | Alternaria / Aspergillus / Candida / Malassezia​ |
| Animals​ | Dog (dander) / Cat (dander) |
| Insects​ | Cockroach / Moth​ |
| Tree and shrub pollen​ | Cedar / Cypress / Alnus japonica / Japanese white birch / Olive /​ Juniper / Casuarina |
| Grass pollen | Orchard grass / Timothy grass / Ragweed / Miscanthus / Artemisia / Humulus japonicus |
How nanoe® X works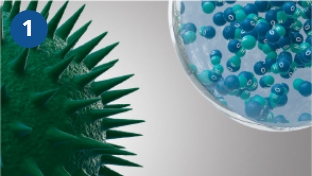 nanoe® X reaches allergens.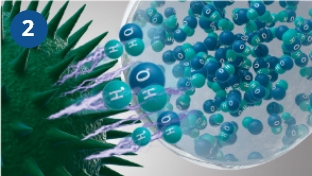 Hydroxyl radical denature allergen proteins​.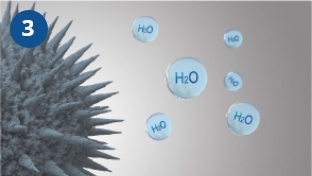 Allergen is inhibited.*
*Testing organisation: Panasonic Product Analysis Center. Testing method: Verified using the electrophoresis method in an approximately 23m3-sized test chamber. Inhibition method: nanoe® released. Target substances: Allergens (Dermatophagoides pteronyssinus, Dermatophagoides farina, Cedar, Cypress, Orchard grass, Ragweed, Alnus japonica, Japanese white birch, Artemisia, Olive, Juniper, Casuarina, Miscanthus, Timothy grass, Humulus japonicus, Alternaria, Aspergillus, Candida, Malassezia, cockroach, moth, dog (dander), cat (dander)). Test result: Inhibitory effect confirmed in 24 hours. (4AA33-160615-F01, 4AA33-170301-F15, 4AA33-151001-F01, 4AA33-151028-F01, 4AA-33-160601-F01, 4AA33-160601-F02, 4AA33-160701-F01, 1V332-180301-F01, 4AA33-160615-F02, 4AA33-160615-F03, 4AA33-160620-F01)
Results may vary based on usage, and seasonal and environmental variables (temperature and humidity). nanoe® X and nanoe® inhibit activity or growth of Allergens, but do not prevent infection.