Protect Your Loved One!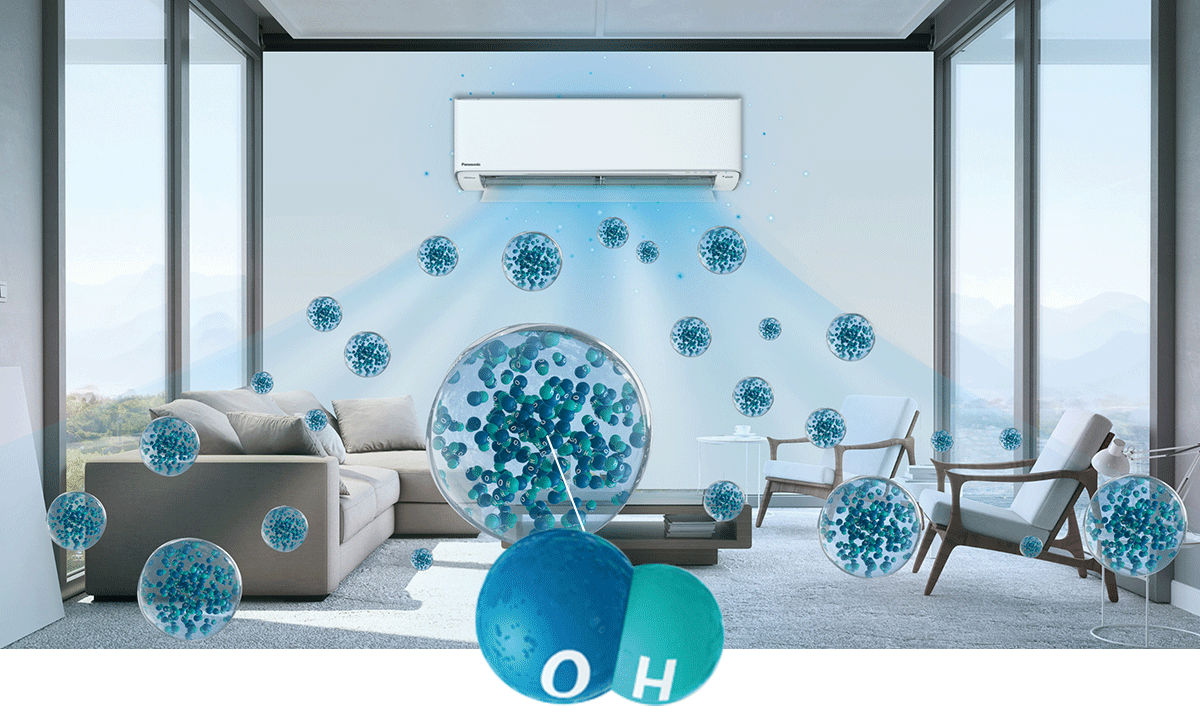 Huge amount of nanoe® X are distributed by the air flow of air conditioners and air purifier to actively fill the entire space. They creates the certain level of concentration, based on the space size stably.
nanoe® X inhibits bacteria and viruses, moulds, allergens, pollens, and hazardous substances, as well as deodorising. They are all invisible but pollutants are certainly existing around you and nanoe® X reacts on them.
The decisive factors are the hydroxyl radicals. The more amount of hydroxyl radicals are generated, the more benefits are expected.